Overview
– The third largest cave on the planet.
– Explored and surveyed by the British Cave Research Association for the first time in 1994, though it's possibly been known by locals for centuries.
– The cinematic cave exit featured in Hollywood's 2015 blockbuster "Pan" with Hugh Jackman.
– One of only a few caves in the world that has a campsite inside the entrance.
– Named after the thousands of swallows that nest in the cave's ceiling.
– Nestled in Phong Nha-Ke Bang National Park, home to the world's largest caves.
– Oxalis Adventure works with the British Cave Research Association and the Vietnamese government to carry out the tours.
– You can visit Hang En on two-day tours with Oxalis Adventure.
– Expeditions to Son Doong include a visit to Hang En.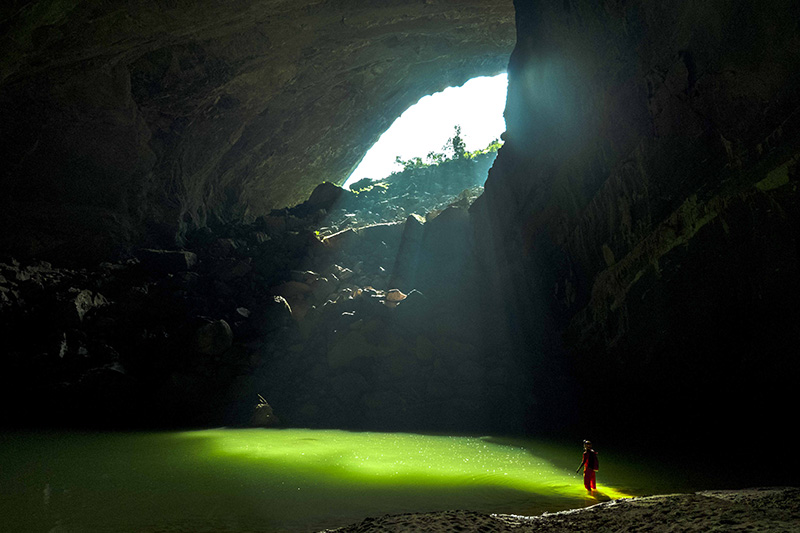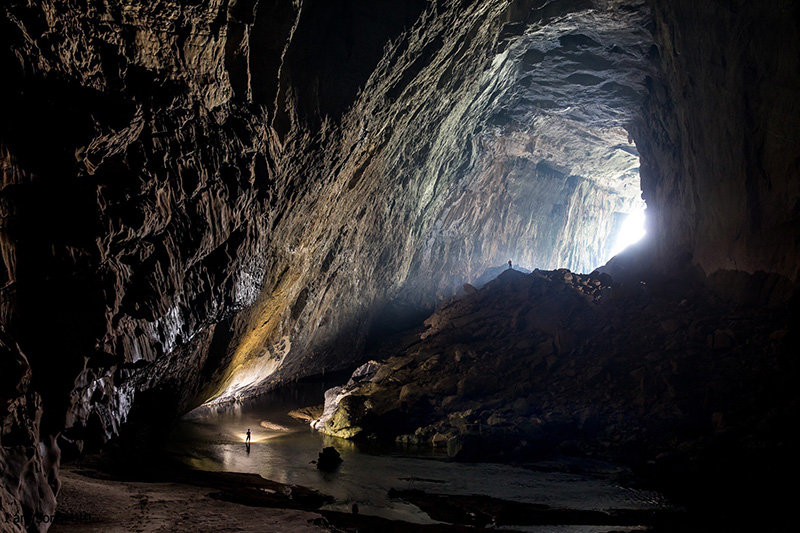 Discovery
Hang En was first explored by British caving experts in 1994, although its location may have been known for centuries. Ethnic minorities from nearby villages, such as the Bru Van Kieu of Ban Doong, used Hang En as a shelter during strong storms and as a hunting ground to collect swifts to eat as a delicacy.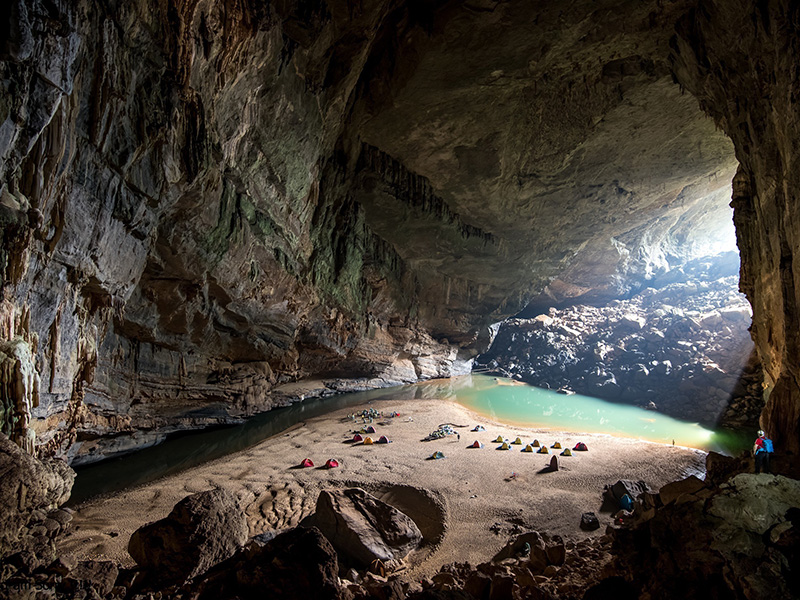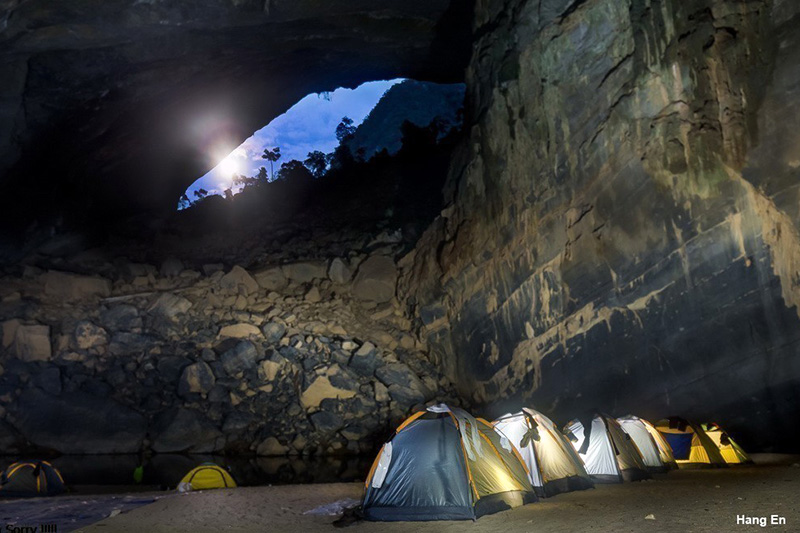 Geology & size
Hang En is the third largest cave on the planet after neighboring Son Doong and Malaysia's Deer Cave. It is 1.6km long with a huge exit and entrance that allows enough light to ensure that the cave is never completely dark during daylight. The largest opening is 120m high and 140m across, though some chambers are as wide as 180m. To put things into perspective, the length of a soccer field is 110m and New York's Statue of Liberty is just over 90m.
The karst in Phong Nha-Ke Bang National park is 400-450 million years old but Hang En probably only dates back 3 million years. Every wet season the Rao Thuong floods to inconceivable heights, constantly eroding more of the limestone away as the cave continues to grow.
Related posts