Overview
– Highly unusual stalagmites that resemble upside-down ice cream cones. Their creation remains a mystery.
– Also famous for the enormous gour pools with crystal clear water.
– Shares the same waterflow with Son Doong, the biggest cave on the planet.
– Extensively surveyed by the British Cave Research Association in 2012.
– It is not possible to sleep inside the cave, but there is a stunning campsite in the jungle.
– Located inside Phong Nha-Ke Bang National Park, home to the world's largest caves.
– Oxalis Adventure works with the British Cave Research Association and the Vietnamese government to carry out the expeditions.
– You can only visit Hang Va on two-day experiences with Oxalis Adventure.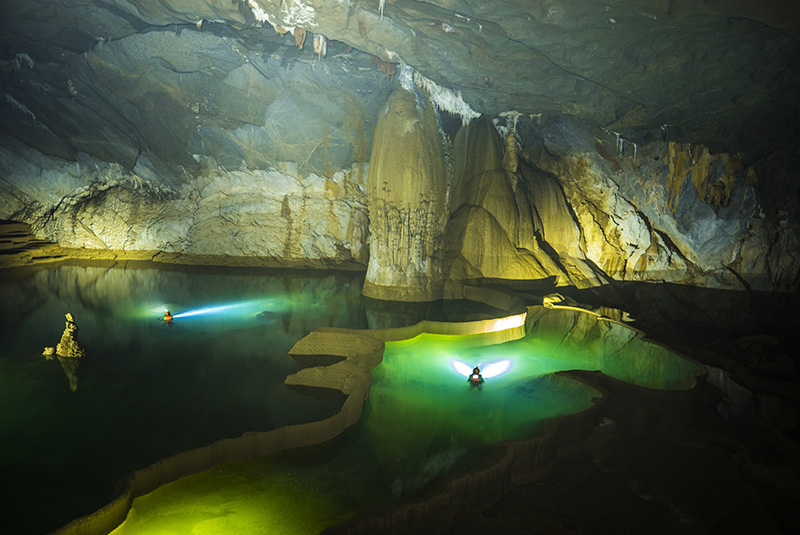 Discovery
Hang Va was discovered more recently than many others – in 2012.
Research has been done into a believed connection between Son Doong and Hang Va, and although there is currently no above-water connection, they probably have an underwater connection.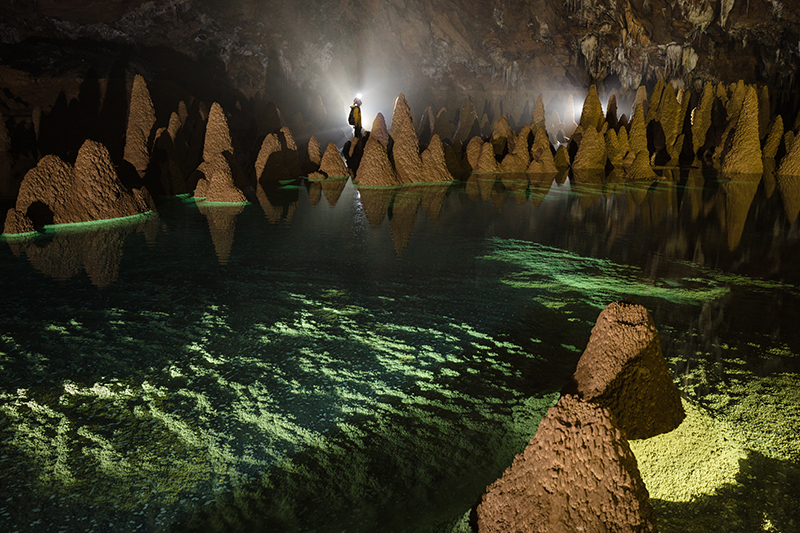 Geology & Size
Hang Va has some of the most unusual geology of any cave anywhere in the world.
There are more than a hundred cone-shaped stalagmites that rise from clear green water, making this cave a favorite for photographers.
The cave remains shrouded in mystery, as it isn't certain how these formations – some of which are higher than 2m – came to be.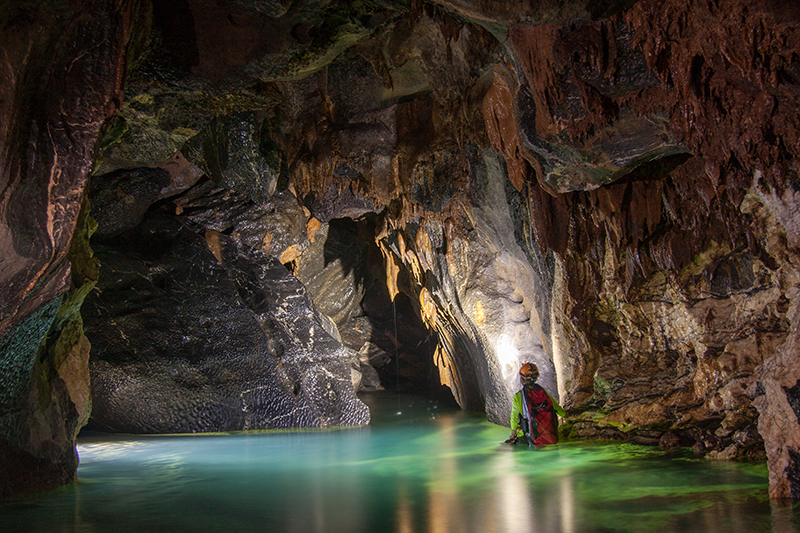 Related posts