Location: Nguyen Van Huyen Street, Cau Giay District, Ha Noi.
Characteristic: The museum stores documents and objects on everyday life, culture, customs of the 54 ethnic groups of Viet Nam.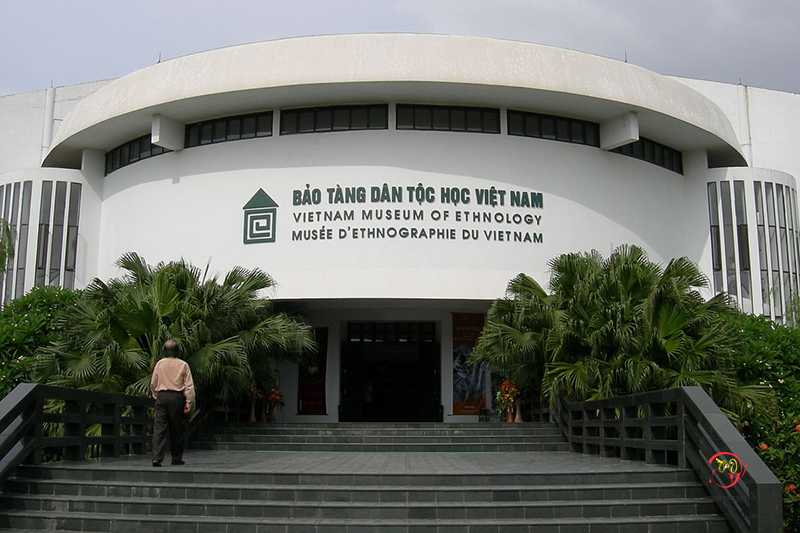 ◊ Features
(TITC) – Built in 1987 and inaugurated in 1997 under design of Tay ethnic architect Ha Duc Linh and French woman architect Veronique Dollfus.
With 15,000 objects, 42,000 color films and photos, 2,190 positive films, 273 cassettes, 373 videos and 25 CD-ROM, Viet Nam Museum of Ethnography is an attractive destination for domestic and foreign visitors to visit, research and experience culture of ethnic groups of Viet Nam. The museum often organizes the performances of crafts and folk culture types of ethnic groups of Viet Nam, Southeast Asia and other regions in the world.
Viet Nam Museum of Ethnology covers an area of over 4ha and includes three main exhibition areas: exhibition area in Trong Dong (Bronze Drum) Building, outdoor exhibition area and Southeast Asia exhibition area.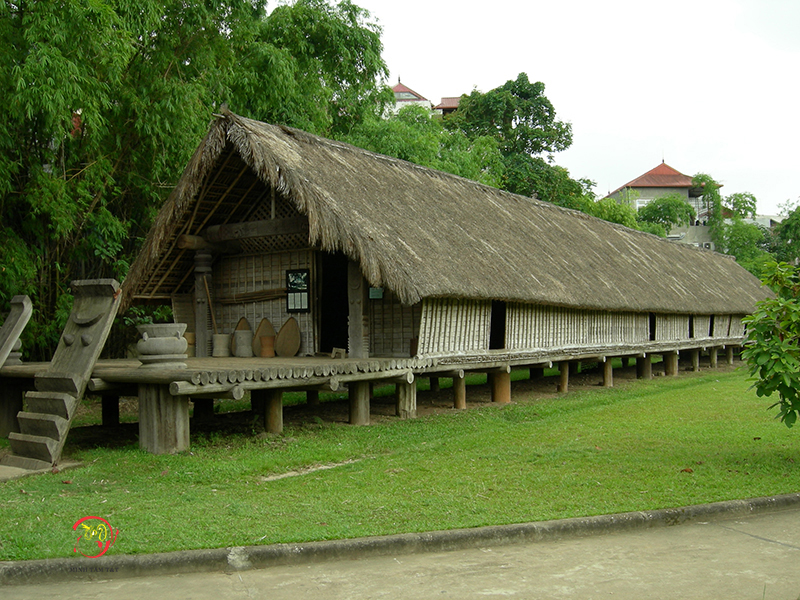 ◊ Exhibition area in Trong Dong Building
With an area of 2,500m², the exhibition area in Trong Dong Building is divided into 9 themes: general introduction, Viet-Muong group, Thai-Kadai group, Mong-Dao group, Han-Tang group, Mon-Khmer group, Nam Dao group, ethnic groups of Cham, Hoa, Khmer, and exchange and integration among the ethnic groups.
◊ Outdoor exhibition area
The outdoor exhibition area introduces typical architectural styles of ethnic groups of Viet Nam such as long house of Ede people, stilts house of Tay people, tile-roof house of Kinh people, grave house of Gia Rai people, and communal house of Ba Na people…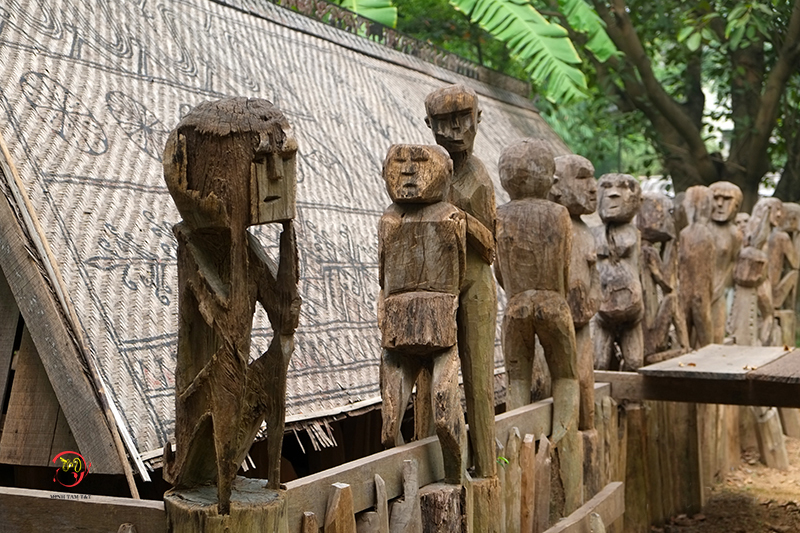 ◊ Southeast Asia exhibition
The Southeast Asia exhibition area presents the culture panorama of ethnic groups in Southeast Asia according to 5 themes: textile, daily life, social life, performance arts and religions-beliefs.
According to TripAdvisor – one of the most prestigious tourism websites in the world, Viet Nam Museum of Ethnology ranked 4th in top 25 fascinating museums in Asia in 2014.
– Opening time: 8.30am – 5.30pm all days (except Monday).
– Fair: VND40,000/adult and VND10,000/child.
Source: Vietnamtourism.vn
Related posts