Bac Ha market opens every Sunday weekly.
Bac Ha market is 110kms from Sa Pa (2.5 hours), or 72kms (1.5 hours) from Lao Cai.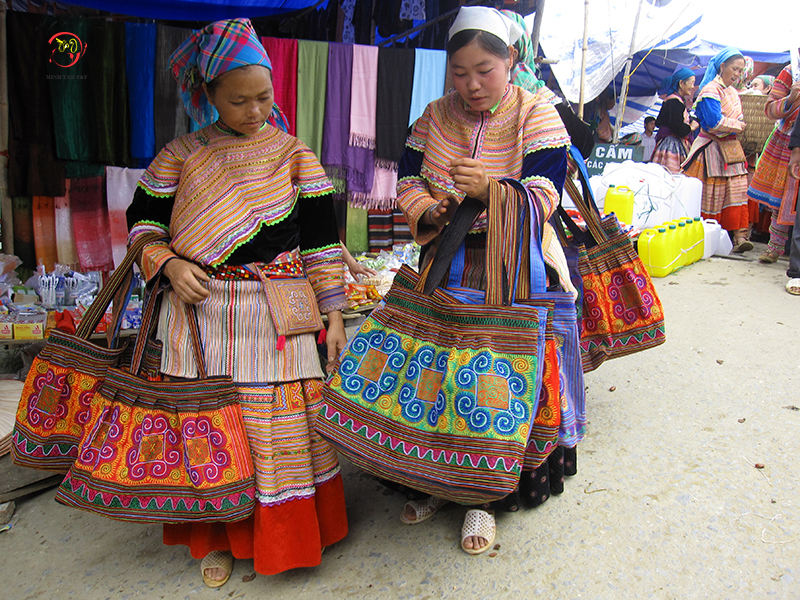 Bac Ha market opens at around 7.30 am and closes mid-afternoon. Previously, the market takes place on a gentle hill every Sunday and then it was built on concrete floor with many divided areas which lost its primitive beauty. It is the biggest minority people market in Northwest Vietnam. You will meet Flower Hmong (Red Hmong), Black Dao, Tay, Nung, La Chi, Phu La and other minority groups. The market inspires from delicious and famous Vietnamese food. Visitors enjoy from colorful household items to traditional intricately made clothing, from souvenirs to the essentials for everyday life.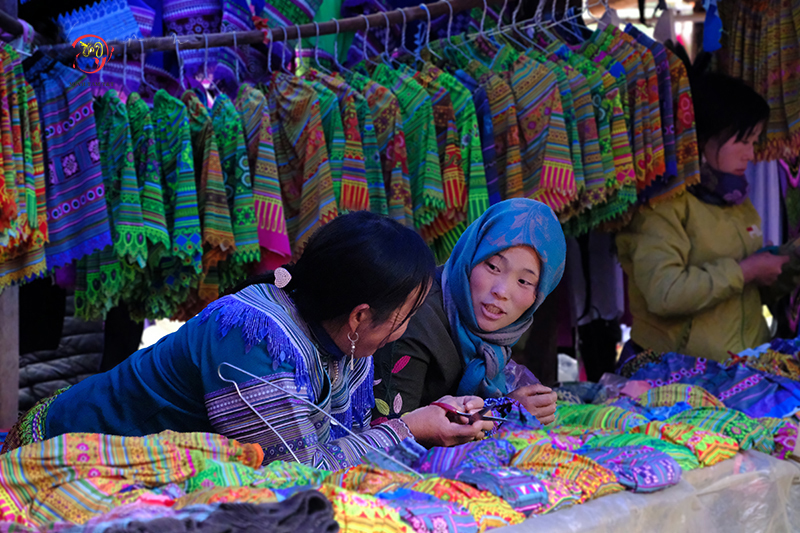 The most attractive area at Bac Ha market is jewelry, dresses and brocade cloths. Here, you dazzle with brilliant colorful dresses of H'Mong and Red Dzao girls. Foreign tourists often admire the hand-woven paintings with vivid motifs and harmonious colors.
Can Cau market opens every Saturday weekly.
Can Cau market is 125kms from Sa Pa (3 hours), or 87kms  (2 hours) from Lao Cai.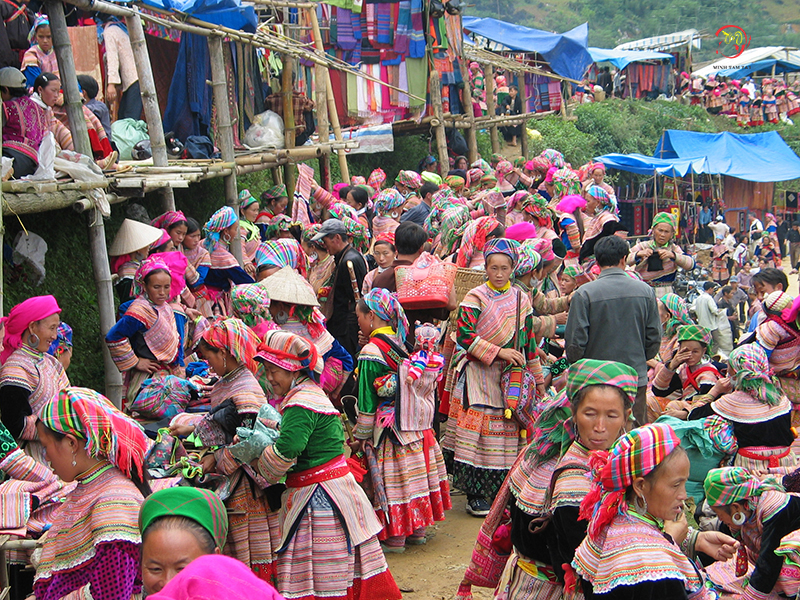 Can Cau market is a small ultra-colorful market situated in a valley surrounded by mountains, just below the Chinese border. The market takes place every Saturday where you will encounter minority peoples. It includes the Flower Hmong (Red Hmong), Dzay, Nung, Phu La. You will be amazed by the bustling and colorful scene of this market. Unlike some other markets with most of the Chinese products, the market still retains the inherent characteristics. They sell and buy all kinds of goods here, from fabrics to various types of livestock to the local corn wine.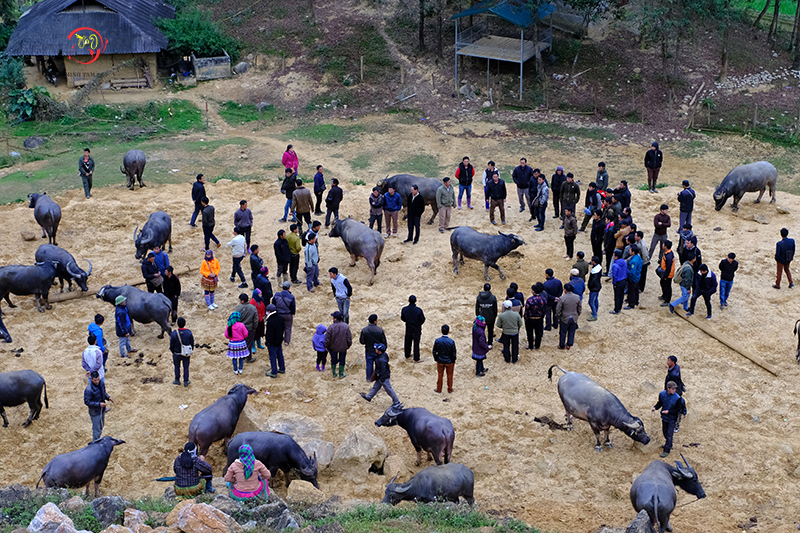 Coc Ly market opens every Tuesday weekly.
It is 95kms from Sa Pa (1,5 hour), or 60kms (1 hour) from Lao Cai.
Coc Ly market takes place every Tuesday weekly. Although it is not a big market, Coc Ly is very important to ethnic minorities in the west of Bac Ha district. The goods on offer range from local fruit and vegetables to livestock, handicrafts and clothes.
Located next to the Chay river, Coc Ly is the meeting place of Flower Hmong (Red Hmong), Black Dao, Nung, Giay and Tay peoples. People not only come to the market to trade, but also to meet friends. Coming to Coc Ly, you will see the costumes of ethnic groups and hear their voices. H'Mong girls stand on bridge to show their bright colorful dress and umbrella over the head and find their friends. It is also the difference of Coc Ly market compared to many other markets. Coc Ly market looks like a watercolors painting. The river is flowing lightly, the mountain laces slowly swirling veils of white. The highlight of the beautiful natural landscape is ethnic people with colorful costume from all villages together on the market. It is a really unforgettable experience.
Related posts