Ta Phin Village is located in Ta Phin Commune, Sa Pa District, about 12km northeast of Sa Pa Town.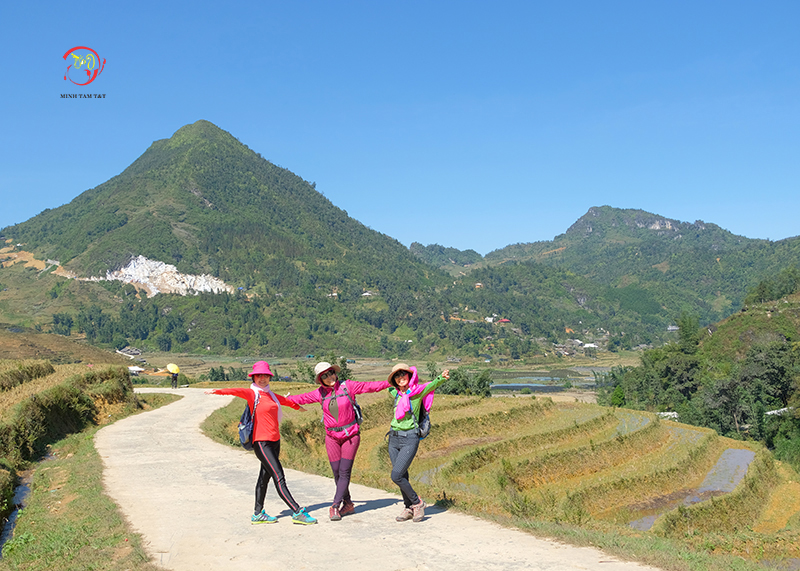 The village is surrounded by mountains and owns spectacular rice terraces. The best time to visit Ta Phin is in late afternoon when visitors can enjoy amazing view of sunset over the village and the whole surrounding areas.
In Ta Phin Village there are two ethnic minorities living in harmony. They are the Red Dao, who make up the majority, and the Black Mong. It is the best for the visitors to distinguish the difference in culture, way of living of ethnic minorities in Sa Pa.
A common sight in the village is to see the woman and the girls sitting together, gossiping and laughing, head down focused on a piece of indigo coloured cloth. They make their embroidery and brocade products that are sold and traded amongst the villages and visitors. The locals are friendly and will invite the visitors to go to their homes to show how they live and what they have.
Ta Phin Village now is also a famous destination for trekking tours. Whether the visitors choose to stay overnight in the village or just visit for a day, the locals are happy to organise a tour for them through the village. The visitors meet locals working the field, see traditional housing, visit caves and medicine bath complex or go for a long walk through the rice paddies and mountain views.
Source: Vietnamtourism.vn
Related posts