Cao Dai temple, founded in 1926, is 4 kms east of Tay Ninh, 90 kms northwest of Ho Chi Minh City and approximately 55 kilometers of the Cu Chi tunnels. Cao Dai blends Buddhism, Christianity, Taoism, Confucianism and Islam.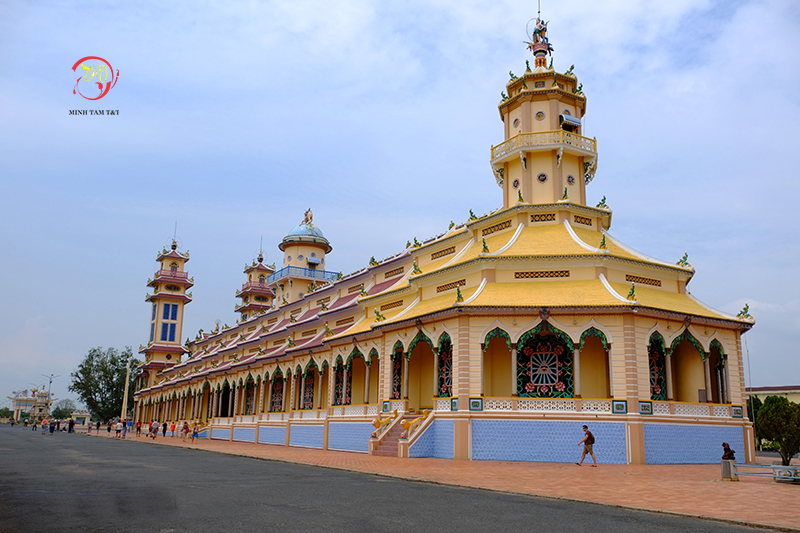 Watching Caodiasts pray is one of the major highlights when visiting the temple as they dress in long flowing robes of white for lay followers, yellow, blue or red for priests whilst bishops have the Divine Eye embroidered on their headpieces.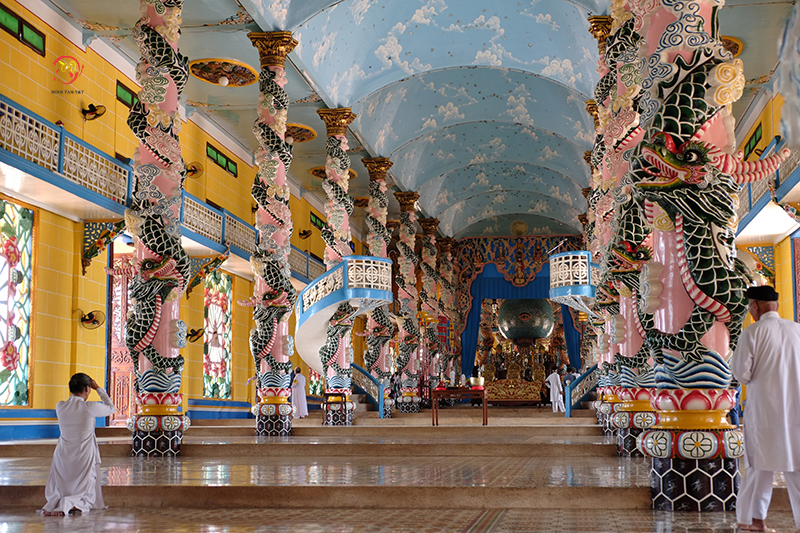 The building is a combination of Neo-Gothic, Baroque and Oriental design and is very ornately decorated including dragon wrapped pillars, seven-headed cobras and ceilings of sky blue.
It's important that guests wear modest and respectful attire inside the temple, which means no shorts or sleeveless T-shirts.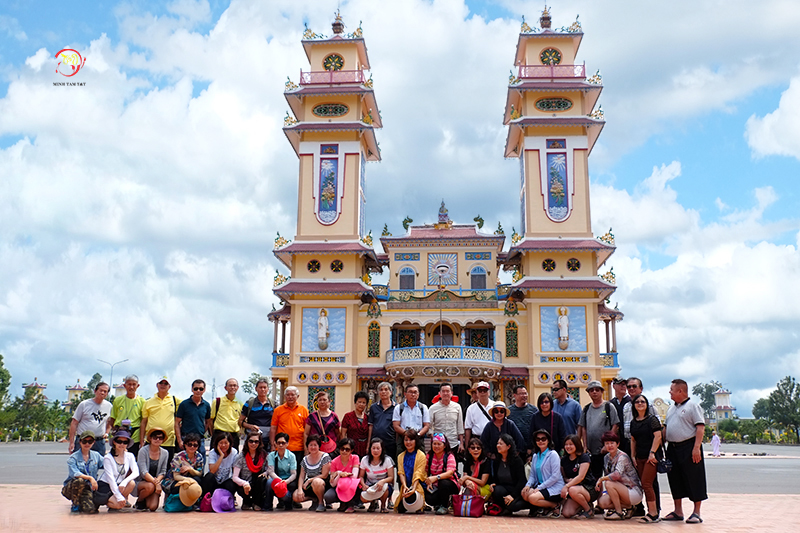 The Cao Dai Temple can be combined with a visit to the Cu Chi Tunnels to make for a worthwhile day.
Related posts