Tran Quoc Pagoda is the oldest of its kind in Hanoi, dating back to the 6th century during the reign of Emperor Ly Nam De Dynasty (544 – 548). The Buddhist shrine has undergone several changes throughout the years, particularly its renaming from An Quoc to Tran Quoc (protecting the country) by Emperor Le Huy Tong in the 17th century.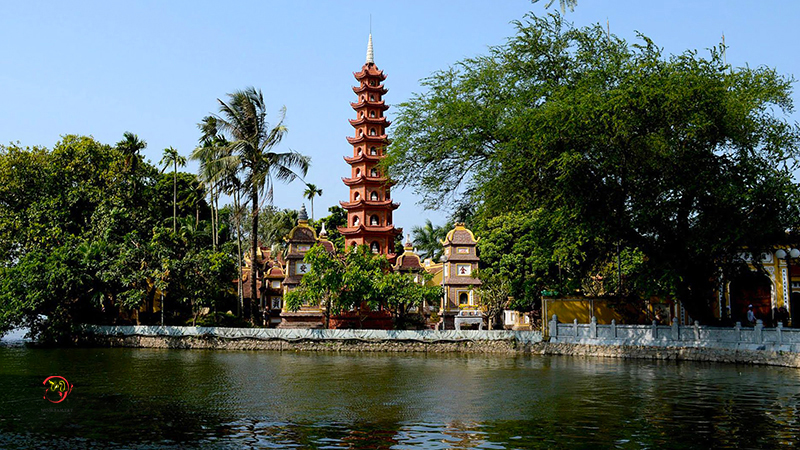 Although it's now set on an islet within West Lake, the pagoda was originally located on banks of Red River before it's relocated in 1615 due to the river's encroachment. Surrounded by lush greenery, Tran Quoc Pagoda was a favourite amongst the kings and royal families for festivals, full moons and Tet Festival.
Tran Quoc Pagoda still preserved a fairly complete system of statues. Notably, among the Buddhist statues in the pagoda, there are Three Sages and ancestor monks of the pagoda. Specifically, the pagoda has a statue of Buddha entering Nirvana that folk often calls Reclining Buddha which was rarely seen in northern pagodas but mainly seen in Laos or Thailand. You can also see intricately carved statues dating to 1639, each of which bear unique facial feature.
The pagoda is only about 4kms from city center and open daily from 07:30, Tran Quoc Pagoda is free to enter all year long, visitors are advised to dress conservatively out of respect for the monks and locals.
Related posts