1. Discover the Old Quarter
You will find the old quarter is hectic with many of scooters, people and narrow streets. Exploring the streets, shops, markets, bars and street food and you will fall in love with it. If you fancy a rest for your weary feet and a bit of a novelty, hop on a cyclo (rickshaw) for a quick spin. Make sure to negotiate your ride to know the price first.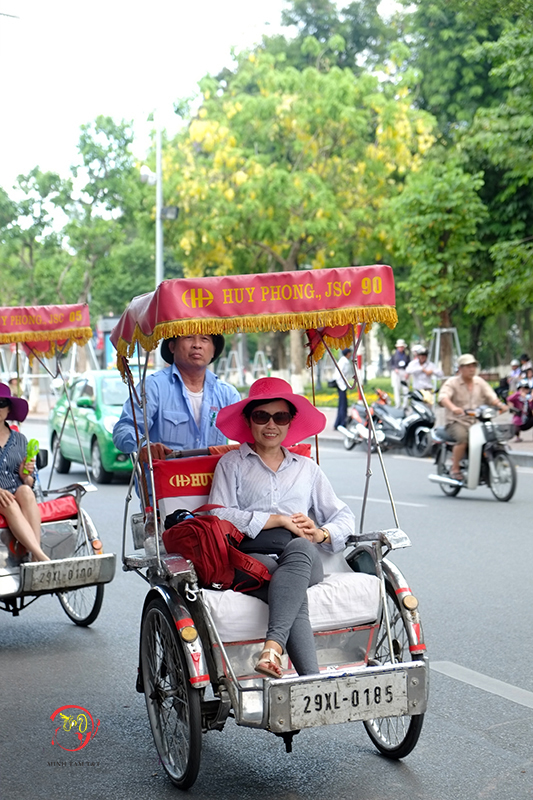 2. Go Sightseeing
It is easy to visit the Old Quarter, including Hoan Kiem Lake, the Opera House, old streets. Or a bit away is Ho Chi Minh Complex, One-Pillar Pagoda, the Temple of Literature, and Imperial Citadel of Thang Long. In addition, many museums in Ha Noi will be ideal places for tourists who are interested in history and culture such as Hoa Lo Prison Museum, Museum of Ethnology, Vietnamese Women's Museum, Fine Arts Museum, Vietnamese Air Force Museum…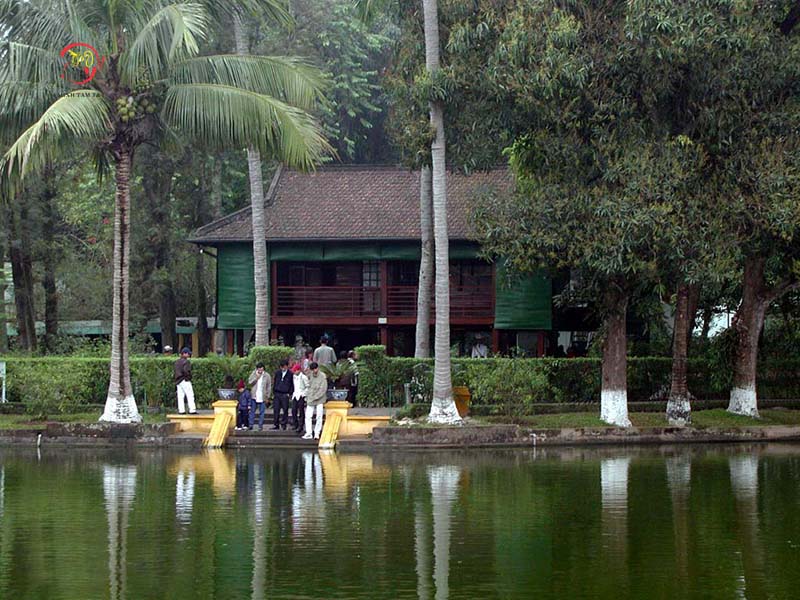 3. Enjoy the street foods
Ha Noi, just as other big Asian cities, is filled with small little street food stalls and vendors. It is cheap, like many delicious Asian food you have ever tasted. As there are so many street food vendors, you should ask your friends or hotel staffs which places they adore to show you.
4. Explore the night market
Ha Noi is a completely different city at night compared with the day time. Many locals and tourists go into the old quarter to dine and enjoy their night. More bars, shops open their doors than they do during daytime. While the streets are more crowded with people, it feels calmer because the vehicles are banned in the Old Quarter at weekend night. Wandering around the streets, you can freely choose a variety of souvenirs of Ha Noi such as ceramics, pottery, wooden toys, ivory combs, T-shirt printed Vietnamese attractions, postcards… Not only that, you can have a chance to enjoy mouth-watering Vietnamese specialties such as pho, banh mi, rib porridge and sweet soup. You definitely should not miss a quick stroll at night.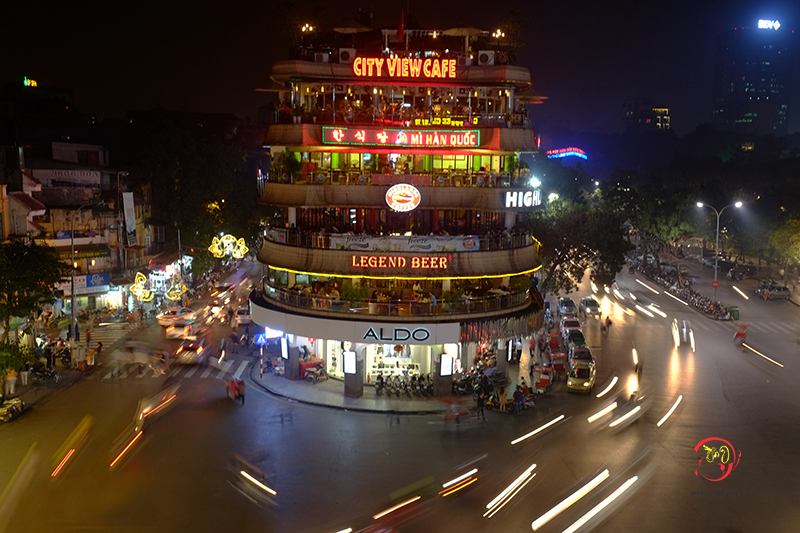 5. Watch a Water Puppet Show
You can watch a water puppet show at Thang Long puppet Theatre, very near Hoan Kiem lake. A show where you will see puppets in the water perform Vietnamese traditions complete with Vietnamese talks and music. This ancient old art and form of entertainment is a Vietnamese unique traditional performance and therefore it will be something that you do not want to miss. The show is open on all days of the week with 5 shows: 15:00, 16:10, 17:20, 18:30, 20:00.
6. Have a Walking Tour
You can book a half day or a full day tour and have first-hand experience from a local about the Old Quarter and the major sights of Ha Noi. While walking, you will have more time to watch and enjoy many attractive street foods.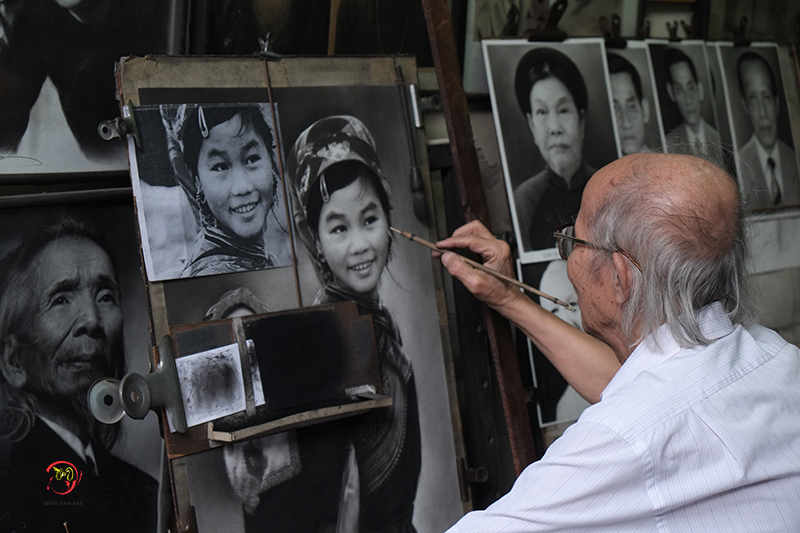 7. Take a cooking class
You will find a lot of cooking classes in Ha Noi so you can learn how to make the most delicious Vietnamese recipes. A lot of fun and rewarding as you can go home with some Asian recipes.
8. Go Shopping
The Old Quarter is the place to buy Hanoi's handicrafts including the famed Vietnamese hand embroidery, silver carving, lacquer ware and bronze molding. Markets in Hanoi are an amalgamation of the tradition and modern. You can purchase silk and indigenous clothes in Hang Gai street (also known as silk street), Hang Bong street and Nha Tho street.
Visit Dong Xuan Market, you can find a number of commodities ranging from appearances and prices. Like other traditional markets in Vietnam, it has an abundance of kiosks selling essential goods spread over three storeys. Each floor of Dong Xuan Day Market has extinct types of goods, which is quite convenient for you to find your favourite things.
The most popular products sold at Dong Xuan market are clothes, shoes, fashion commodities, souvenirs, accessories, fresh produce and street foods, as well as electronic and household appliances.
9. Chill out at beer corner
Ta Hien Street is a popular spot for locals as well as tourists. The spot comes alive at night, and even more packed on weekends. There are other great little restaurants and bars spilling onto the side streets around it.
10. Join a tour to the surrounding areas of Ha Noi
Leaving the noisy and crowded atmosphere in the city center, you can join a tour to fully enjoy the fresh air and tranquility of the suburb.
Bat Trang Village
Bat Trang pottery village is in the suburb near Red River, just about 10 kilometers from Ha Noi city center. A trip to Bat Trang will give you a chance to watch how skillful workmen make ceramic bowls, cups, vases or classic tea sets. Especially, you can experience how to create a pottery item from the clay by your own hand and bring your products home.
Duong Lam Village
Duong Lam is called as the Two King Land because this is the birthplace of two great kings of Vietnam who are Phung Hung and Ngo Quyen. It is an ancient village with traditional architecture of the North Vietnam hundreds years ago. The village gateway, the communal house and the laterite walls will help you understand more about this.
Related posts