As a remote & hilly district of Yen Bai province, Mu Cang Chai shares its border with Van Chan district (Yen Bai province) on the east, with Than Uyen district (Lai Chau province) on the west, with Muong La area (Son La province) on the south and with Van Ban district (Lao Cai province) on the north. The district is located at the foot of Hoang Lien Son mountain range, at an altitude of 1,000 metres above sea level. Its main topography is challenging with many high mountains, deep valleys, of which are dotted with rural villages of such minority ethnics as Hmong, Red Zao, Thai, Viet… Among of them, Hmong tribes accounts for 95% of the district's entire population living scatteredly on mountain slopes. To get to Mu Cang Chai district, travellers must pass through Khau Pha Pass, which is one of four imposing passes in the northwest of Vietnam.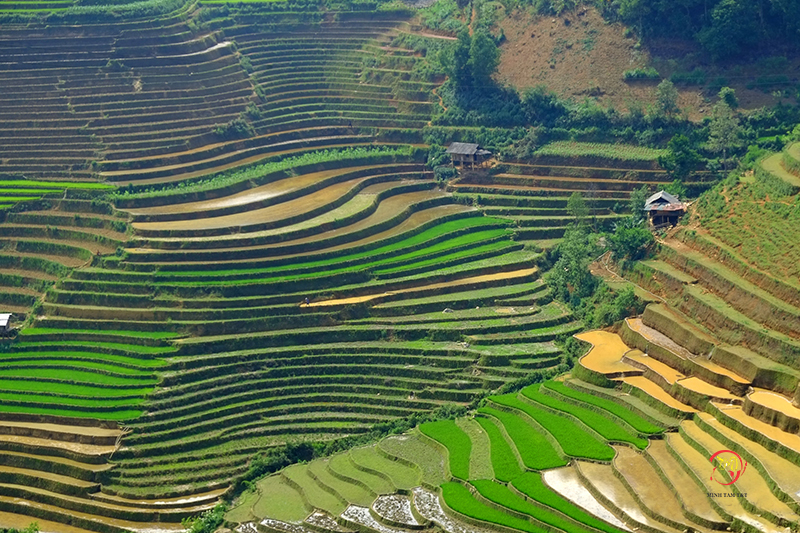 The rice terrace fields in La Pan Tan, Che Cu Nha and Ze Xu Phinh have been recognized as national landscapes by the Ministry of Culture, Sports and Tourism.
Mu Cang Chai has its two main seasons: the dry & rainy ones with cool summer & cold winter. With its 6 cold winter months (November to April), the region is so dry to plant the rice, that is why there is one crop of rice in Mu Cang Chai in summer season (May to October) when the rice terraces are watered by summer rains.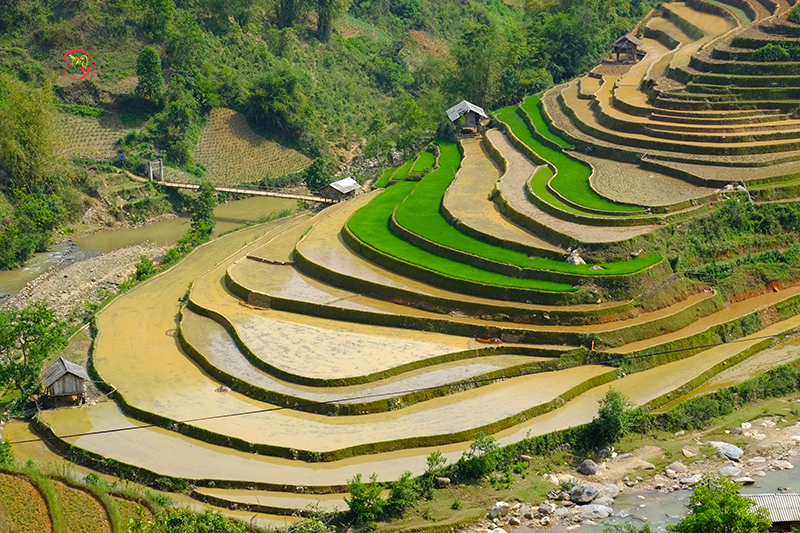 Thanks to its pleasant climate, it is fine to visit Mu Cang Chai at any time of the year. However, the photographers who love having wonderful photographs of Mu Cang Cang rice terraces say that there are two best periods that people should visit Mu Cang Chai: between May and July when the locals water the fields to plant a new rice crop; and between mid-September and mid-October when the stepped fields change from green colour to yellow one – the right moment for the best photos of rice terraces.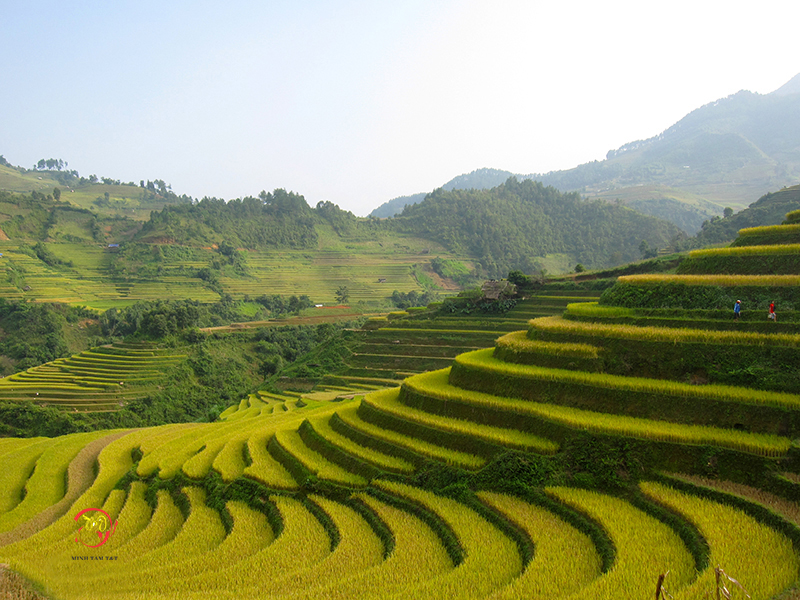 Related posts