Ta Van Village is located in Ta Van commune, Sa Pa district, Lao Cai province and about 12km away from Sa Pa town. Ta Van in the local language means 'a large arc'. The village leans against the Hoang Lien Son range, overlooking the crystal water surface of Muong Hoa Stream, hence the name Ta Van.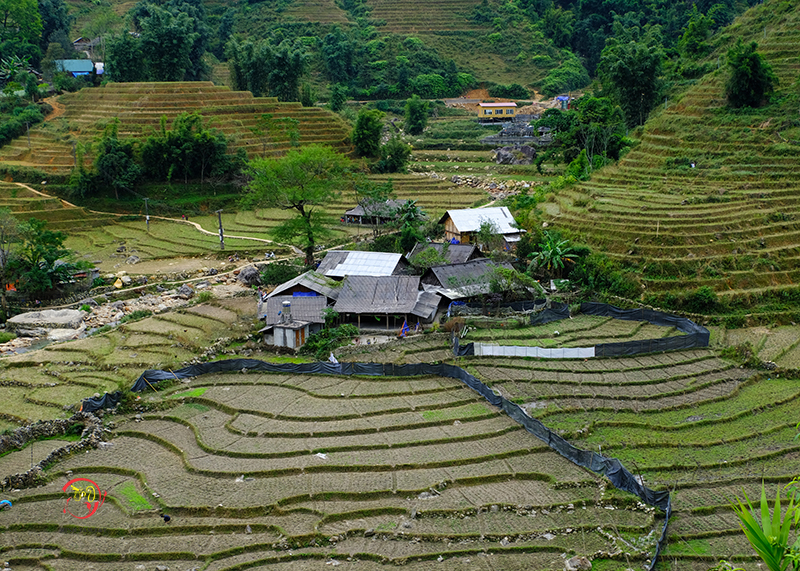 Being at the altitude of 1,200 – 1,500m, annual average temperature of Ta Van is 15 – 16ºC. Ta Van is home to H'mong ethnic people (occupying nearly 45%) in Den Thang, Seo My Ty and Ta Van Mong villages, Giay people (35%) in Ta Van Giay village, Dao people (20%) in Giang Ta Chai Village.
Ta Van Commune lies within a picturesque valley with ancient rock field, falls, spring and terrace fields… It is convenient for tourists to travel from here to other well-known destinations in Sa Pa as Lao Chai, Ta Phin, Cat Cat…Ta Van thus is the first choice of tourists on the way to discover Sa Pa.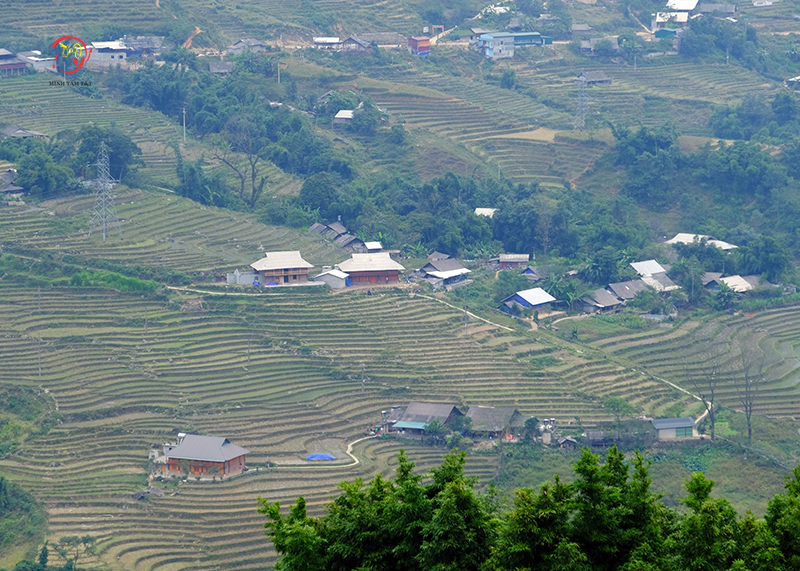 Thanks to available potential, Ta Van has become an important community-based tourism commune of Sa Pa District with the participation of 3 – 4 households in 2001, 28 ones in 2008 and now 45. Noticeably, Ta Van Giay is village of more than 20 households of Giay people, mostly taking part in community-based tourism.
Crossing the suspension bridge over Muong Hoa spring, visitors come to Ta Van Giay. The two sides of the road to the village are fertile terraced fields offered by the green of young corn and rice. Upon arrival at Ta Van Giay Village, visitors are surprised at the beauty from simplicity mixed nicely, courtesy of the houses on stills.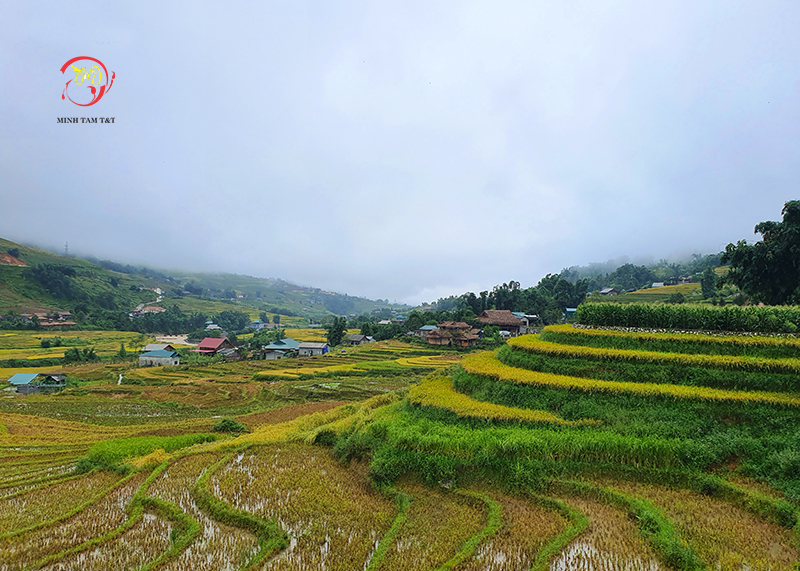 The houses are made of wood with three compartments: the middle one is use to lay altar and receive guests, the right one is bedroom, the left one is kitchen with a garret to keep food. In the middle of door, there is red amulet with yellow paper and a sentence in Chinese script in order to dispel evil spirits.
Giay people in Ta Van cultivate wet rice, forge tools of production, engrave silver and weave fabric. Coming here, visitors will have chances to witness Giay woman making sophisticated jewelry, brocade products.
Under the direction of local government, the village has built spacious houses which hang a signboard "Homestay" with full bed cushions, blankets, bathroom, toilets are always ready to welcome tourists. Besides, Giay ethnic people also learn to communicate with foreigners and do various services. Their lives have been improving, become better and better.
Visiting Ta Van Giay village, tourists have a chance to enjoy special dishes of Giay ethnic people (Muong Hum grilled fish, Muong Khuong thang co, Bac Ha pork, Van Ban five-color sticky rice…), local festivals (Nao Cong ceremony, Roong Pooc ceremony), folk games (nem con, danh yen…). Especially, in Tet holidays, Giay people often have roasted meat, barbecued, grilled chopped meat and a special dish – "Khau Nhuc", usually drink wine made from rice and corn.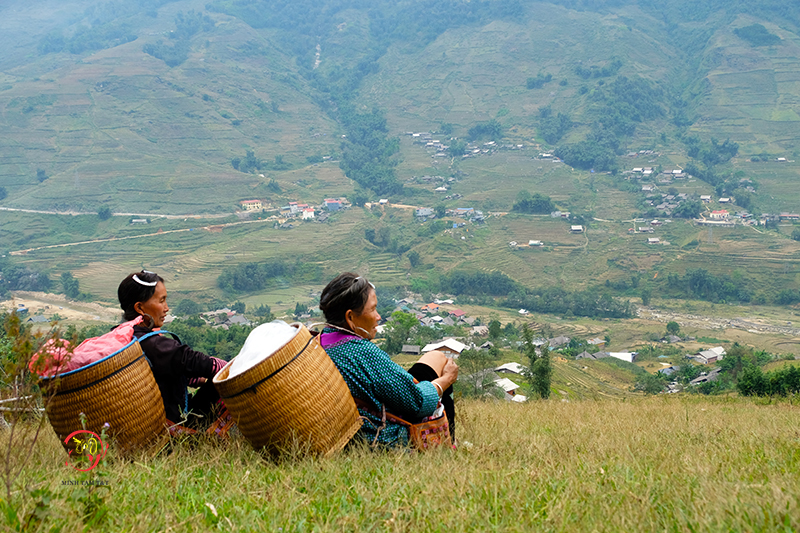 The friendliness and hospitality of Giay ethnic people in Ta Van are among most memorable things which make visitors desire to go back…Let's go and experience!
Related posts