Time: From the 6th day of the first lunar month to the 15th day of the third lunar month, main festival days last from the 15th day to the 20th day of the second lunar month.
Place: Huong Son Commune, My Duc District, Ha Noi.
Objects of worship: Sakyamuni Buddha, Avalokitesvara Bodhisattva, Holy Mothers.
Characteristics: One of the longest festivals with the most spacious area.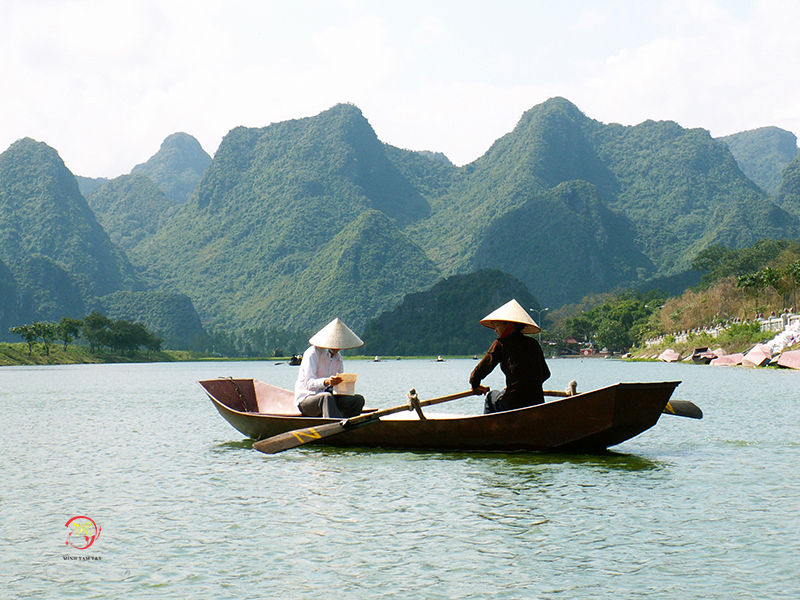 Approximately 70 kilometers southwest of Ha Noi, Huong Son boasts quite a few pagodas built in the Posterior Le Dynasty. Until the beginning of the 20th century, there have over 100 pagodas. Visitors can go to Huong Son via the Ha Dong – Van Dinh route.
Vietnamese or foreigners alike wish to come to Huong Son in springtime. Heading there tourists come to a magnificent land, a famous beauty spot in Vietnam.
Going boating in Yen Stream, visitors get a stunning view of the landscape in springtime. Here lies Ngu Nhac Mountain, there stand Hoi Bridge, Dun and Voi Phuc (Prostrating Elephant) mountains. Then come Thuyen Rong (Dragon Boat) and Con Phuong (Phoenix) mountains, not to mention various other mountains named after their shape like Ong Su (Buddhist Monk), Ba Vai (Buddhist nun), Mam Xoi (Tray of Sticky Rice), Trong (Drum), or Chieng (Gong).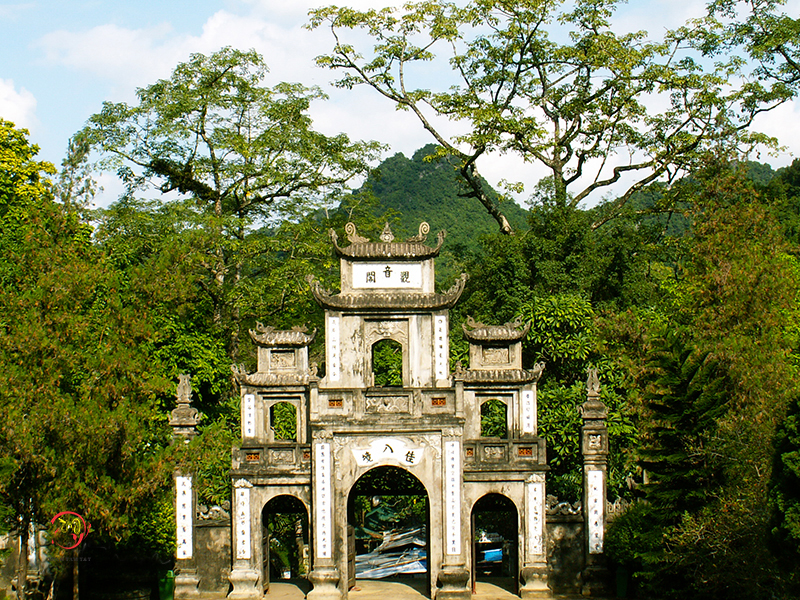 At Trinh Temple visitors stop to burn incense and present to the Mountain Deity before going on their journey to Ba Cave. In front of the cave spreads a land with magnificent beauty. Leaving Ba Cave, tourists go to Tro Wharf, the starting point for the trekking up the mountain. Thien Tru Pagoda is the first destination. Known as the Kitchen of Heaven, it boasts Thien Thuy – a tower-like natural rock, and Vien Cong Tower an exquisite terracotta architectural structure dated back to the 17th century. On the right of the pagoda stands Tien Son Grotto, housing five statues carved out of stone and many stalactites and stalagmites which can be used as musical instruments.
To reach Huong Tich Grotto one go past a winding path paved with slabs of stone nature has smoothed. Alongside the path visitors has a chance to feast their eyes on stunning landscapes. In the 18th century, upon coming here Lord Trinh Sam had the words? The most beautiful grotto under the Southern sky? chiselled above the mouth of the grotto. Pushing into its belly, visitors get a spectacular view. Many stalactites and stalagmites are named after their shape: Rice Pile, Money Pile, Gold Tree, Silver Tree to name but a few. Inside there are statues of King's Father, Queen, Avalokitesvara, and so on. Noteworthy is the Cuu Long structure with nine dragons flanking from above.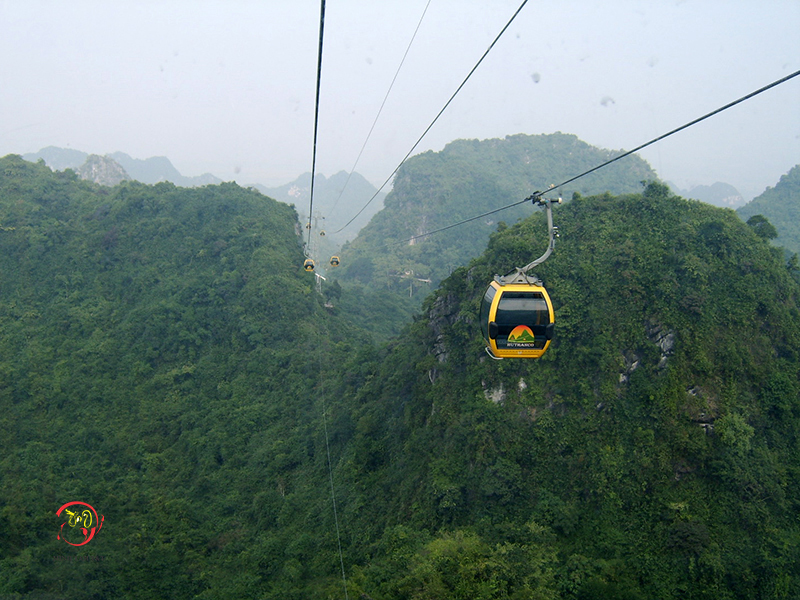 There are many interesting pagodas, caves and grottoes in Huong Son. Among them include Long Van, Tuyet Son, Hinh Bong, and so forth. The Ong Bay (Sung Sam) Cave, 2km from Long Van Pagoda, still retains traces of ancient people some tens of thousands of years ago.
Unlike any other places, Huong Pagoda harmonizes the characters of a Buddhist architectural complex with the impressive natural beauty. Coming here, tourists have chances to live in a boisterous atmosphere of a spring festival amidst beautiful landscape. They seem to be free from all tiredness and sorrow and come to pay respect to the compassionate Buddha.
Source: Vietnamtourism
Related posts