Ha Giang is a province in the Northeast region of Vietnam. It is located in the far north of the country, and contains Vietnam's northernmost point. It shares a 270km long border with Yunnan province of southern China and thus is known as Vietnam's final frontier, an amazing landscape of limestone pinnacles and granite outcrops.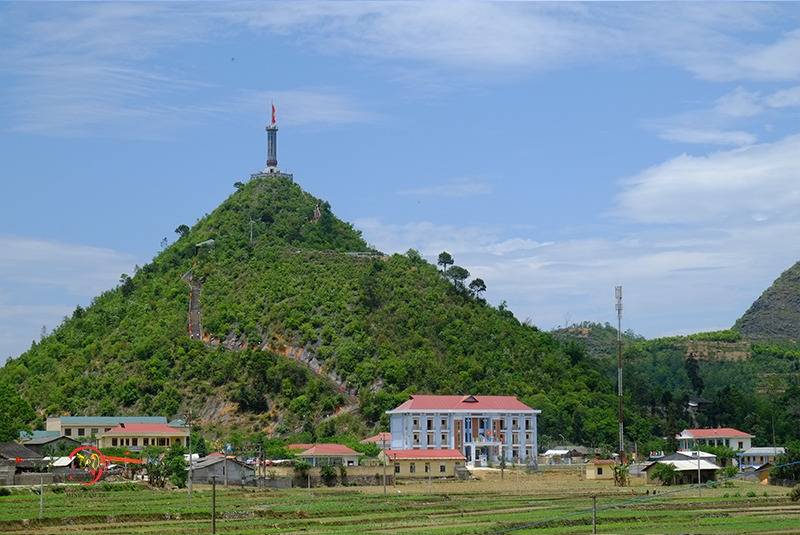 Quan Ba Twin Mountains are a lovely sight to behold from the road. The two round-shaped green hills lying side by side on the middle of the rice field will sure will catch your eyes because of its charming appearance.
Right near the Twin Mountains lies the Heaven Gate which is on a height of 1500m above sea level, offering breathtaking views of the valley below. It's such a wonderful experience to take in such scenery during your trip. You can stop at Quan Ba to a quick rest before go up the winding road to Dong Van Karst Plateau.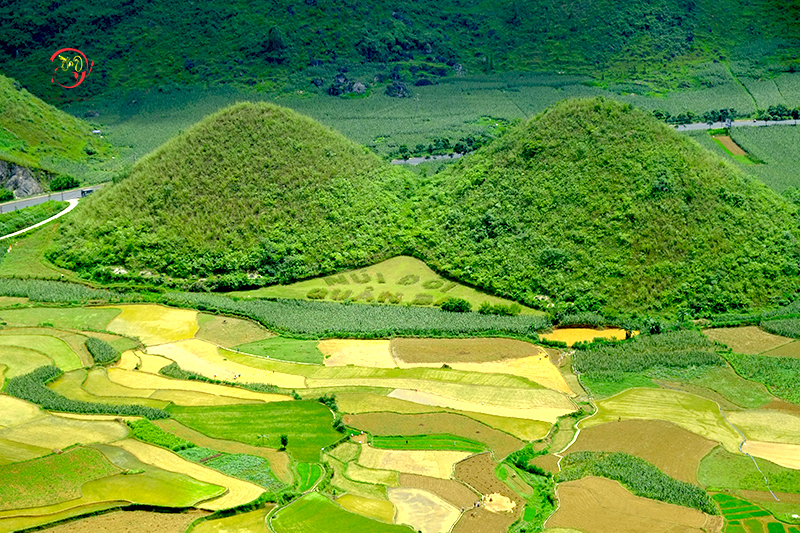 Dong Van Karst Plateau Geopark is listed as a member of UNESCO Geopark Network, Dong Van features a vast area of limestone which covers most of the four provinces of Ha Giang. Located on the height of 1400 – 1600 meters above sea level, the geographical characteristics of Dong Van Plateau are just as dramatic as it can get with sheer mountain cliffs running to the horizon.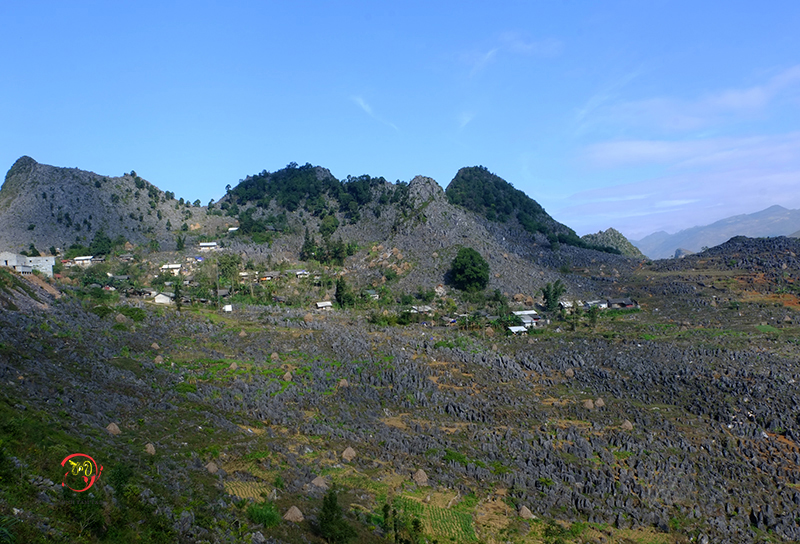 There are two things to talk about Meo Vac: Ma Pi Leng Pass and Khau Vai Love Market. Ma Pi Leng means a bridge of a horse's nose, describing the shape of its shape. Have long been ranked by locals, Ma Pi Leng is among the top 4 passes in Vietnam which are both beautiful and dangerous. Ma Pi Leng yields to no other in its majestic beauty and Khau Vai is the most authentic love market that only happens once a year. Held on 27th day of the third lunar calendar, Khau Vai Love Market is a festive event where the ethnic people celebrate love, meet their ex-lovers, potentials lovers and show affection. Ethnic people get dressed up for this event and turn the atmosphere very vibrant with the colorful costumes.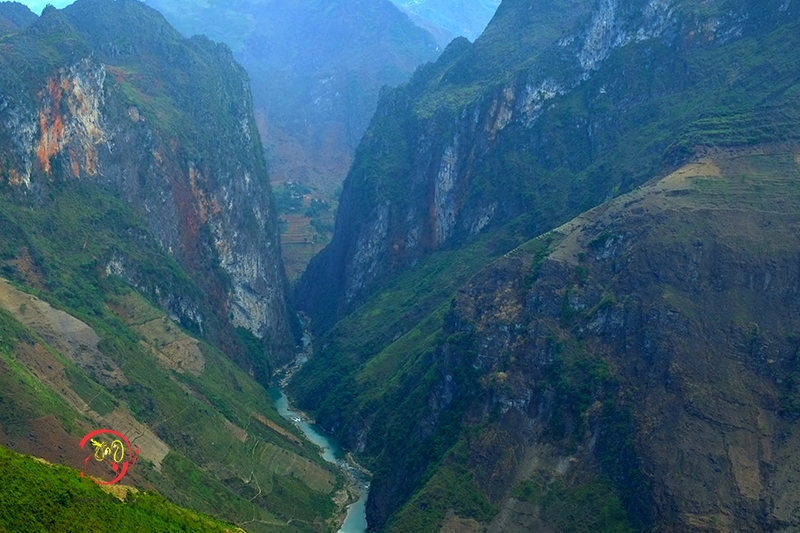 If you think Ha Giang don't have graceful golden terraced rice fields like Sa Pa or Mu Cang Chai, we gladly to let you know that Hoang Su Phi in Ha Giang has some of the most dramatic and scenic terraced rice fields in Vietnam. Hoang Su Phi is a district in the western of Ha Giang Province, at the foot of Tay Con Linh Mountain. The terraced fields has long been considered as the artworks of the locals' hard work and no longer just agricultural cultivation. Hoang Su Phi offers breathtaking views of layers and layers of rice fields on mountain after mountain. Late September and October is the best time to visit and to witness the terraced fields turning golden and the hard labor of the people during harvest time.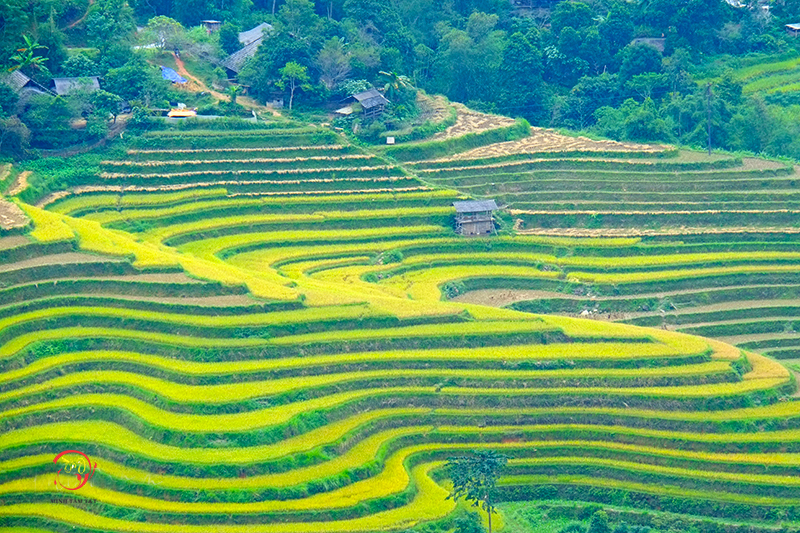 One of the must-do things to do in Dong Van is to visit the fair market that is held on every Sunday. Occupied at Dong Van Old Quarter, the market is a delightful highlight which turn the highland town vibrant and exciting from 5am to 10am every Sunday morning. The ethnic people, including Hmong, Tay, Nung and Hoa ethnic minorities stay true to their identity and tradition by dressing with their finest costumes to attend the weekly fair market. It's a very local, friendly atmosphere and you'll find yourself enjoying the market in no time.
The Vuong family's mansion is just like a stone castle among the nature, protected by the high canopy of special trees in Ha Giang. The mansion itself is a masterpiece of architecture, taking 10 years of construction to finish as it's seen nowadays. At the time the mansion was built, the amount of money spent on its expense was considered a very large sum which equalizes about 150 billion of Vietnam Dong. Vuong mansion was built by the skillful of craftsmen who came from Yunnan (China) along with the best of the H'Mong workers. Therefore, the structure has architecture of China reign of Thanh combined with essence of the H'Mong.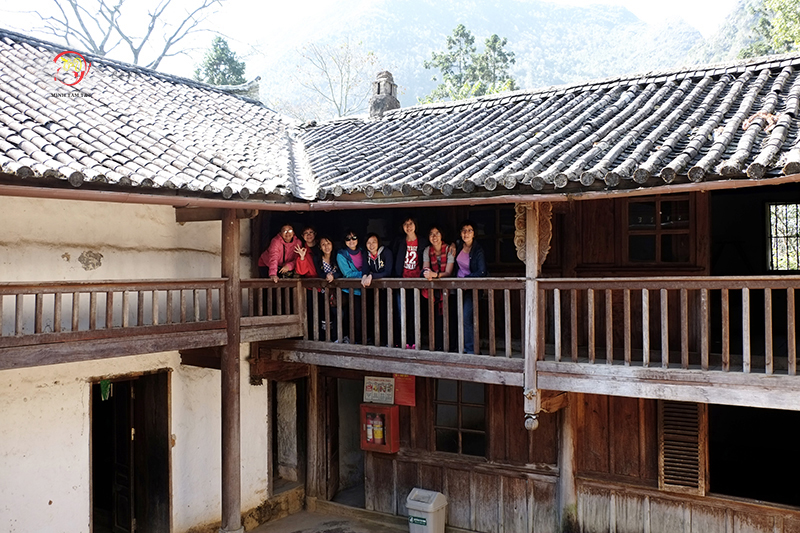 Related posts