22 kilometers North Eastern Phan Thiet, Binh Thuan Province, Mui Ne is a precious gift of Nature, with the most beautiful sand banks in Vietnam. The sand gathers together making the endless accumulated hills. Sand hills have been sources of inspiration for numerous photographers for years. Standing on top of the hills, you can easily feel the cool winds from the sea.


Mui Ne Beach runs along the coast of this popular coastal town in the capital of Binh Thuan province. It features 15 kilometers of sandy beaches, gentle waves, and luxurious beachfront resorts. A number of foreign tourists to Vietnam have been asked the same question, "What do you like most in Vietnam?" The most frequent answer is Beaches, and one of the top seaside around Southern Vietnam is Mui Ne. You should also come and feel the beautiful sea, long sand dunes and fresh breeze yourself.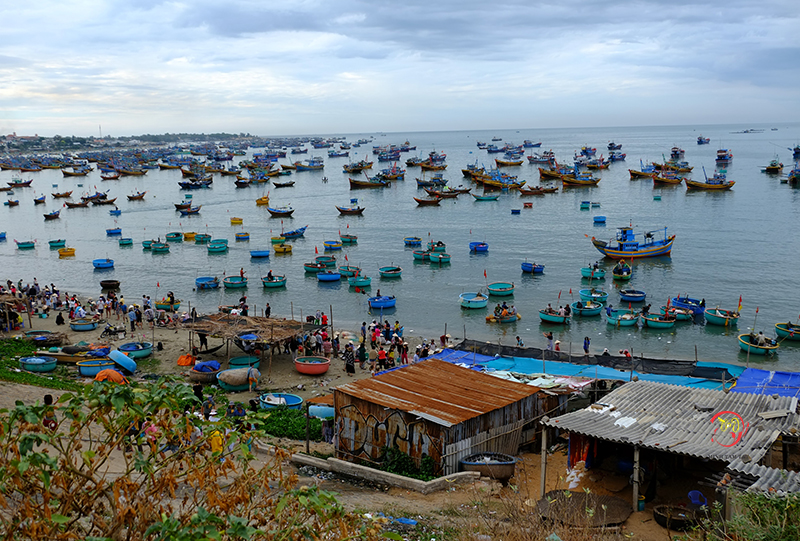 The best time to visit Mui Ne-Phan Thiet is from December to May. In this time, you will have the chances to experience the beautiful scenery in Phan Thiet, where is famous for its wonderful beach and interesting sight-seeing.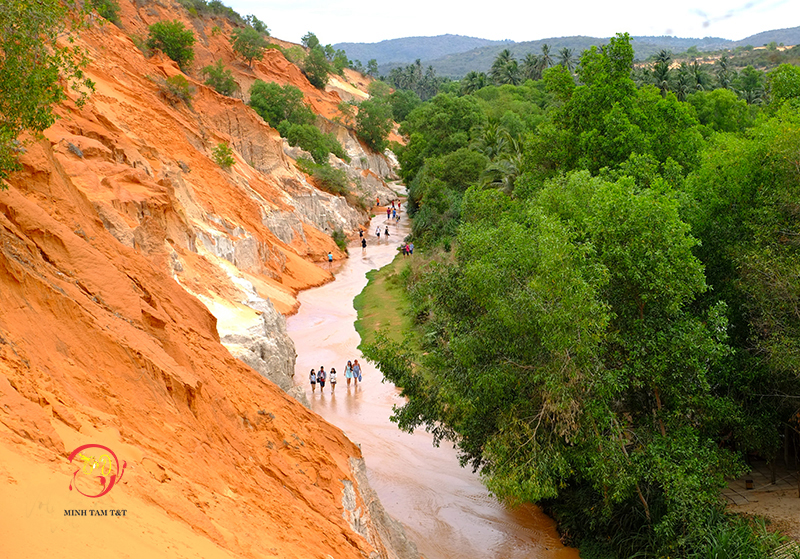 The Sand Dunes of Mui Ne are two geological wonders, no visitor should ever miss out on their travel itinerary. You can visit white sand dunes to enjoy sunrise and red sand dunes to enjoy sunset.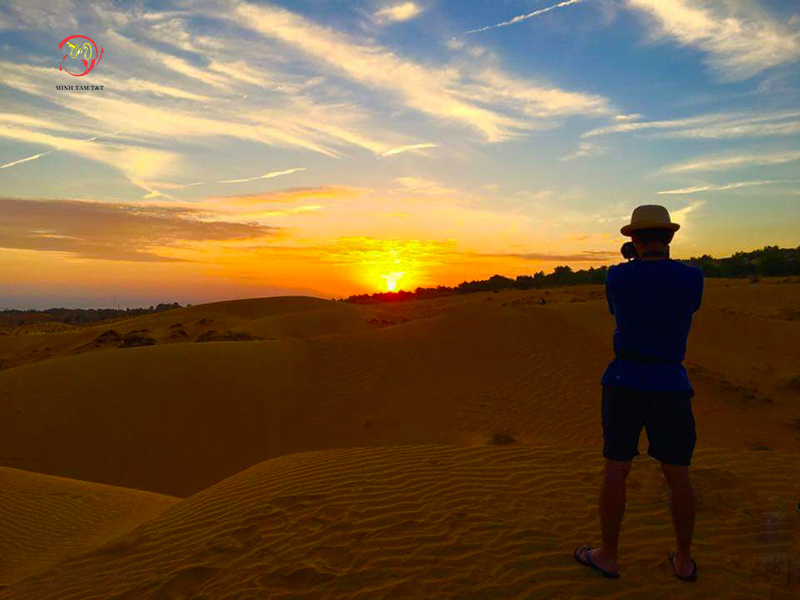 The White Sand Dunes (26km northeast of Mui Ne Beach) are the most popular attraction in Mui Ne. The morning rays dance across the landscape, creating an awe-inspiring and extremely photogenic view. The sand is untouched at this early morning hour and welcomes your footsteps on its soft, cool surface. You walk around, snap pictures and enjoy the beauty of this sandy desert or rent a jeep to drive over the sand dunes top.
The Red Sand Dunes (17km northeast of Mui Ne Beach) are the smaller of the two and located directly next to the main coastal road running out of Mui Ne. These dunes are of a brown colour and are absolutely beautiful come sundown. If you get to the highest peak, you'll be greeted with a great sunset view of the ocean. You can also take gorgeous snapshots and enjoy an array of activities.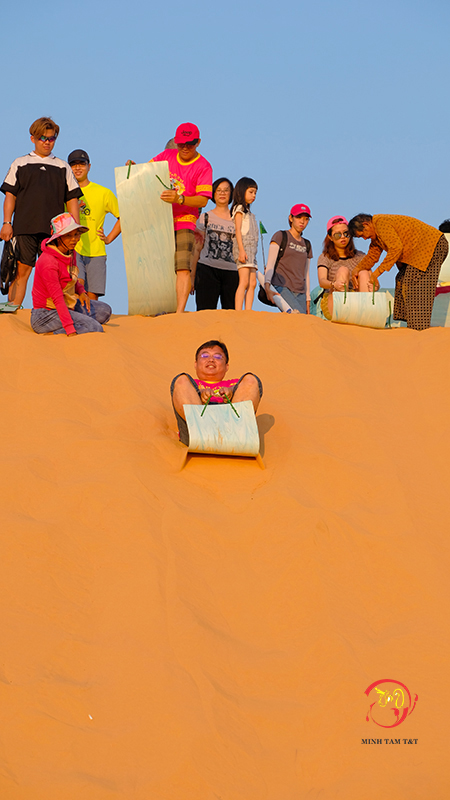 Related posts