Hon Khoi (Ninh Hai ward, Ninh Hoa town, Khanh Hoa province) is considered as an attractive tourist destination with pure white salt fields, creating a typical beauty for this coastal area.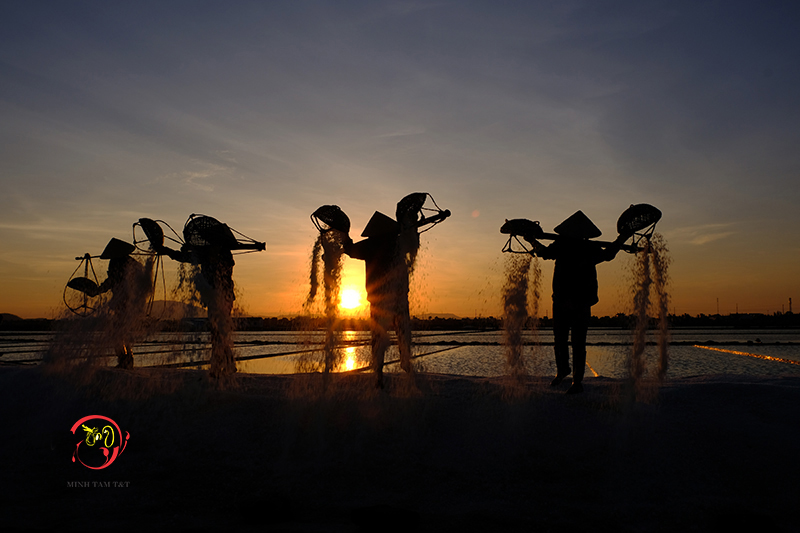 You can visit the salt fields here from December to April every year. At different moments of a day, you can feel the beauty of the salt fields at different views. Each salt mound emerges between the four white spaces which are the photography inspiration of tourists with romantic souls. You will surely be surprised because there is a beautiful sunrise rising up in the sunshine, underneath are stretching salt fields, looking like small mountain peaks covered by white snow. In the afternoon, when the sunset starts to fall, the scenery becomes even more charming.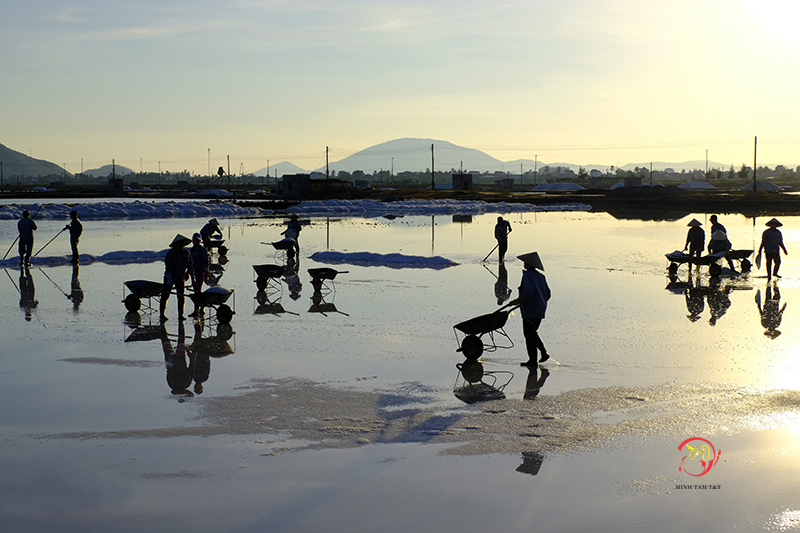 At certain times in a day, when the salt fields are full of sea water, this place is like a huge natural mirror. Visitors seem to be unable to distinguish between land and heaven. You will feel peaceful between this bustling modern life. When the salt field has run out of water and become mountains of salt, the sunset scene has another nuance.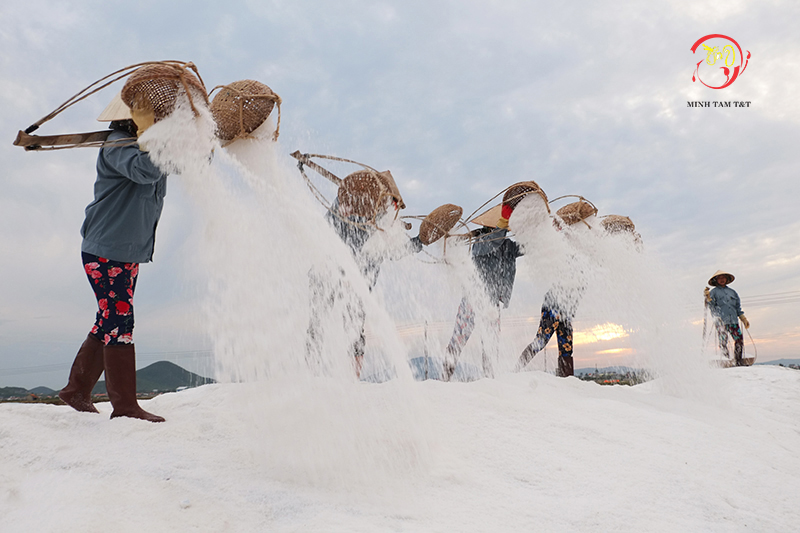 The salt season usually starts in March and ends in September. Coming here that time, visitors learn more about the salt production in Ninh Hoa. All steps of salt production are conducted manually, without machines to support, so making salt is very hard to create fine white salt seeds. The heavier the sun gets, the sooner the salt forms. Watching this scene, you will respect pure salt more.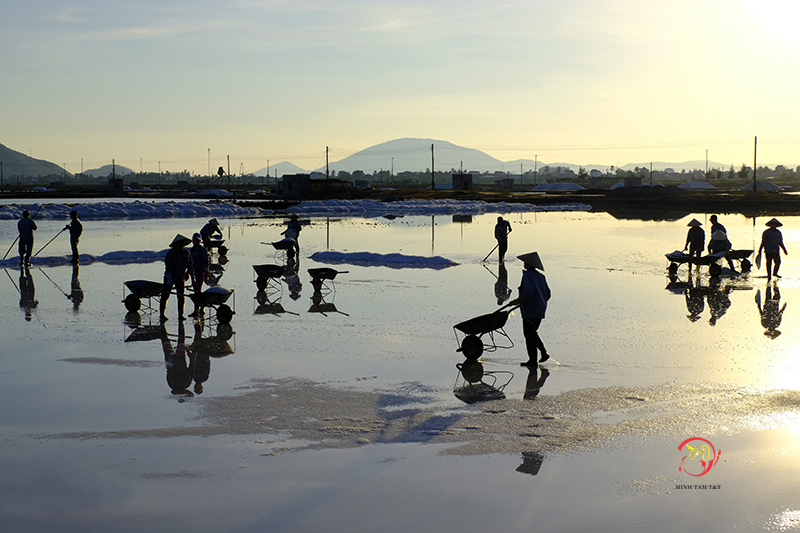 In recent years, many tourists have come to Hon Khoi salt village. Guests will have a chance to relax on the beautiful beaches and experience the life of salt and sea villagers.
Related posts