Nguom Ngao Cave, an astonishing cave with stalactites of various shapes, is the most famous limestone grotto in the northern mountain province of Cao Bang. It is located in the heart of Gun village, Dam Thuy commune, Trung Khanh district, around 300 kilometers from Ha Noi.
Nguom Ngao is a really amazing cave, huge and attractive with various shaped stalactites. Some stalactites can create echo also. In comparing this cave with Thien Cung Cave in Halong Bay, it is certain that you truly think Nguom Ngao is more beautiful.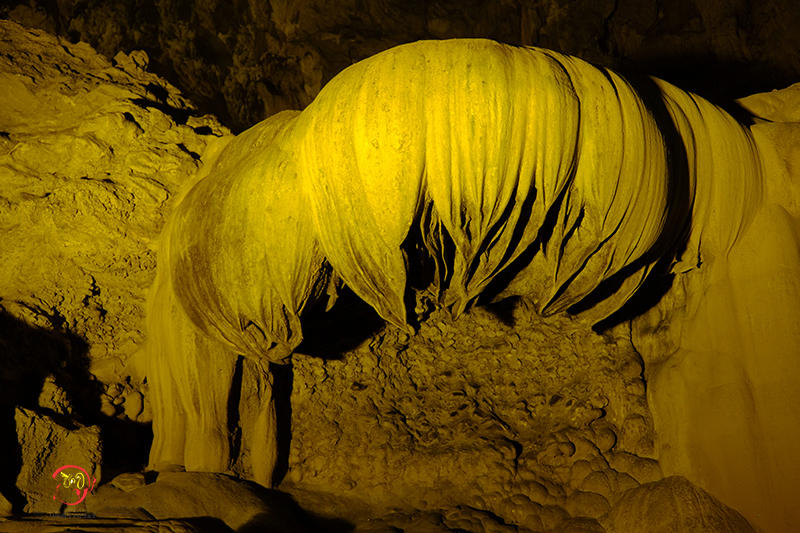 This cave is 5 kms from Ban Gioc Waterfalls, just off the road to Cao Bang. Wonderful beauty of Nguom Ngao spreads the cavern. A British study in 1995 found the grotto to be 2,144 meters long, reaching heights of up to 60 meters, with three main entrances namely Nguom Ngao, Nguom Lom and Ban Thuon. At its main entrance, you can feel the fresh, cool air from the natural mist inside. Nature has endowed the cave with stone formations that look like human beings, trees, plants and mythical animals.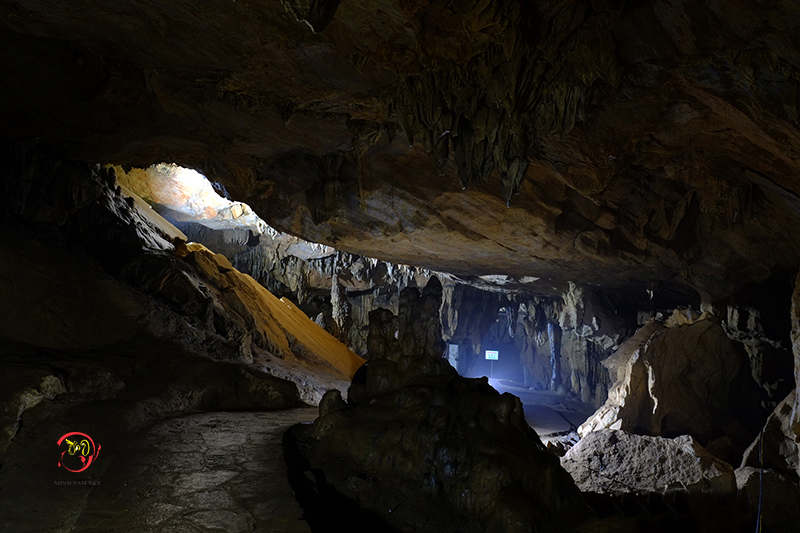 Stepping in the cavern, you seem to see a miraculous world. From high stone cliffs, hanging wonderful sparkling seven-colored stalactites. Along the way are stalactites of all shapes that look like boats, cactus, forests, terraced rice fields – a symbol of mountainous region of Vietnam and poles and valleys that are said to create a link between the earth and the heaven.
Nature creates attractive stone statues of which some look like human bodies, some look like forest trees, animals of fairy tales, a fairy combing her hair, or a good divine and a huge lotus bulb. Stalactites seem to grow from the soil, or hang down, vertical or horizontal with small and big figures piled and fixed in a hustle indulging visitors.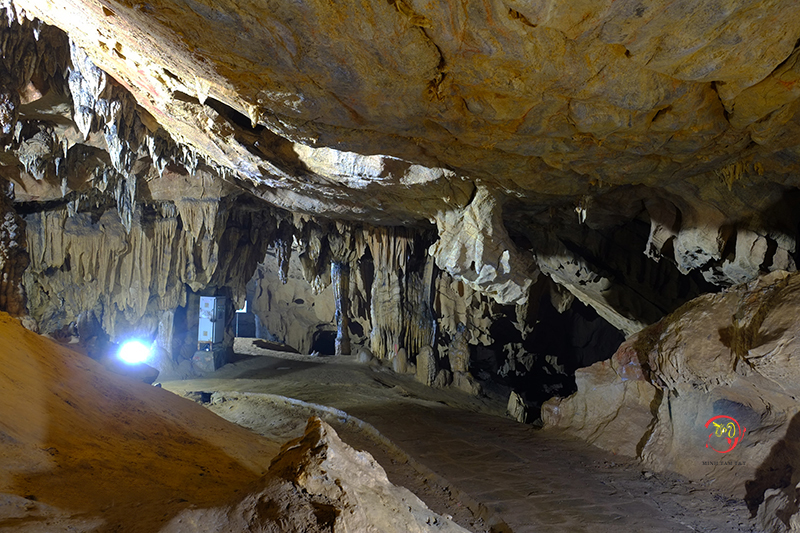 Nguom Ngao has been recognized as a national relic. It is very large and long, takes about one hour to stroll around inside Nguom Ngao. Local people discovered Nguom Ngao in 1921, but the cave was not officially opened to tourists until 2006 when paths were built to lead visitors to many corners of the cave.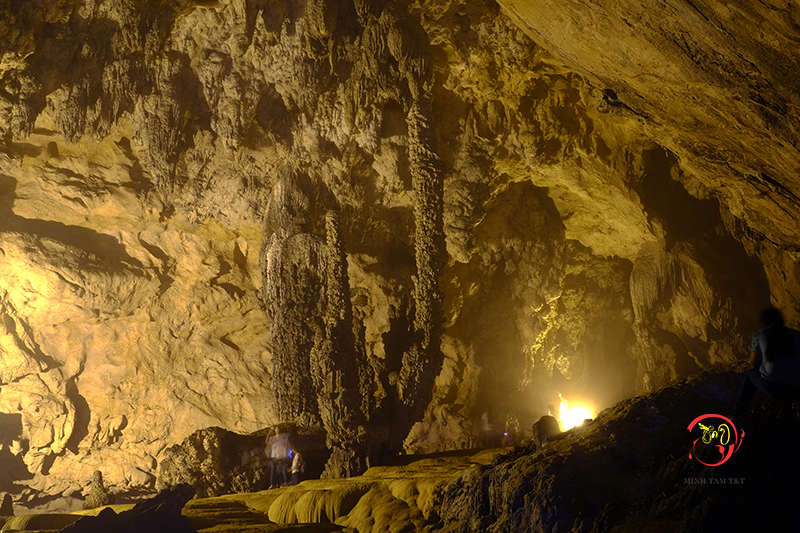 Nguom Ngao is near Ban Gioc waterfall. So if you want to get to Nguom Ngao from Ha Noi, you should reach Ban Gioc first. Nguom Ngao Cave and Ban Gioc Waterfalls are two must-see natural wonders in the northern province of Cao Bang, Vietnam.
Related posts