Hang Nga crazy house, located at 3 Huynh Thuc Khang street, Da Lat city, with the area of 1600 m2, will bring tourists the unforgettable experiences in the journey.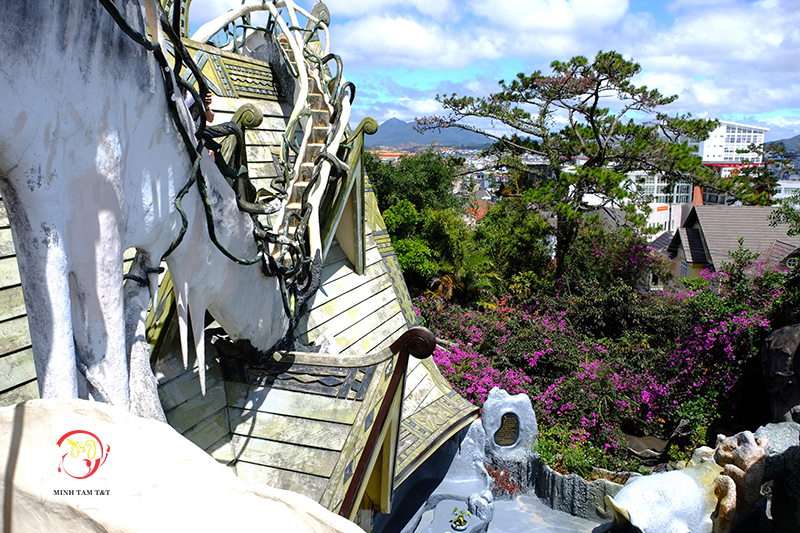 First coming to the house, tourists may feel like visiting Alice's fairytale when looking at the convex windows, strange shapes or castle gardens with a giant iron spider web at the entrance of the Hang Nga villa. Hang Nga Villa includes Hoc Tree Hotel and Spider-Man's Castle, which are two ancient trees, including the cave rooms named Kangaroo, Tiger, Bear, Hemp, Monkey and to reach the cave, tourists have to go through a staircase around the tree. Perhaps the most beautiful room is gourd. The gourd room is also the highest room of Hang Nga villa, can burn wood in the belly of the gourd, keep warm all night to sleep without blankets. Especially, being well-appointed with all necessary amenities of a luxury hotel.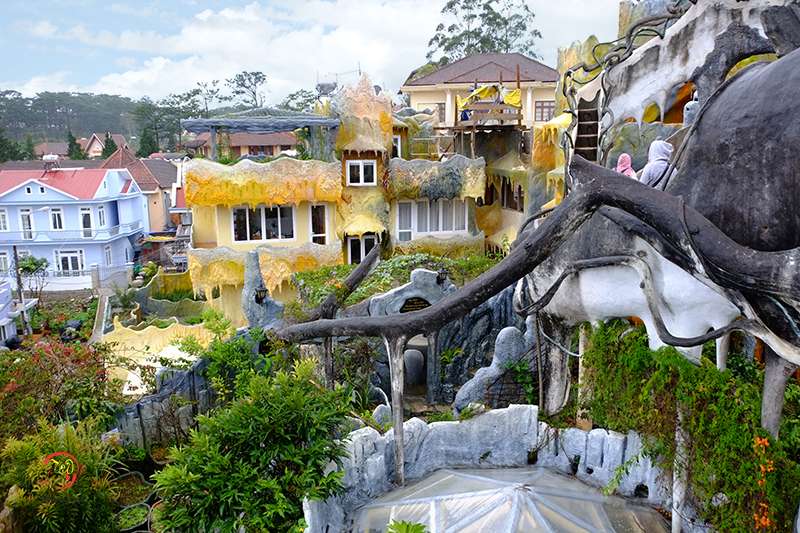 The special feature of this villa is that from the ceiling to the door and the roof is custom-designed without rules, dropping its curvature. Windows are cut in strange shapes and placed in the convexity of the hollows. From the balcony or from the window, tourists can admire the garden in the castle with a huge iron spider web at the entrance of the hotel, highlighting itself with the convergence of flowers, and birds for relaxation. Especially, the bedrooms are well-prepared with fully colorful facilities in the form of the crazy houses that enhance the imagination of tourists about the true crazy house in Da Lat city.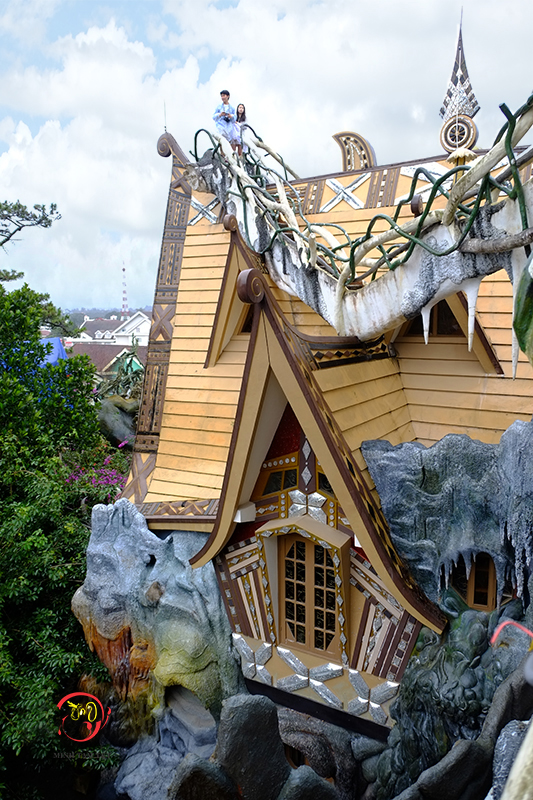 Let's come to the Hang Nga crazy house and experience the true exciting moments in the journey to Da Lat!
Related posts