Linh Phuoc Pagoda, also known as Ve Chai Pagoda, is a beautiful Buddhist shrine, located in the northeast, 8km from the city center. Every its surface is covered in stunning mosaics. Completed in 1952, the pagoda is often referred to as the pagoda of broken glass because it has a 49-metre-long dragon's head at the entrance gate, which was meticulously pieced together from 12,000 glass bottles. The main hall consists of two rows of cobblestone mosaics and there are also many intricate mosaic bas-reliefs featuring the histories of the Lotus Sutras and of Shakyamuni.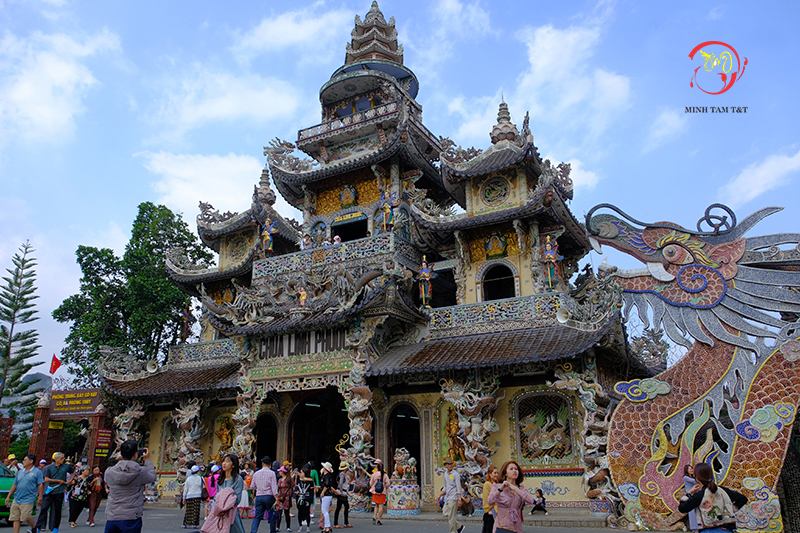 The walls, ceilings and structures of mythical creatures are all inlaid with thousands upon thousands of small pieces of broken terracotta, porcelain, and glass. In front of Linh Phuoc Pagoda stands a 37-metre-high bell tower that's considered to be the highest in Da Lat.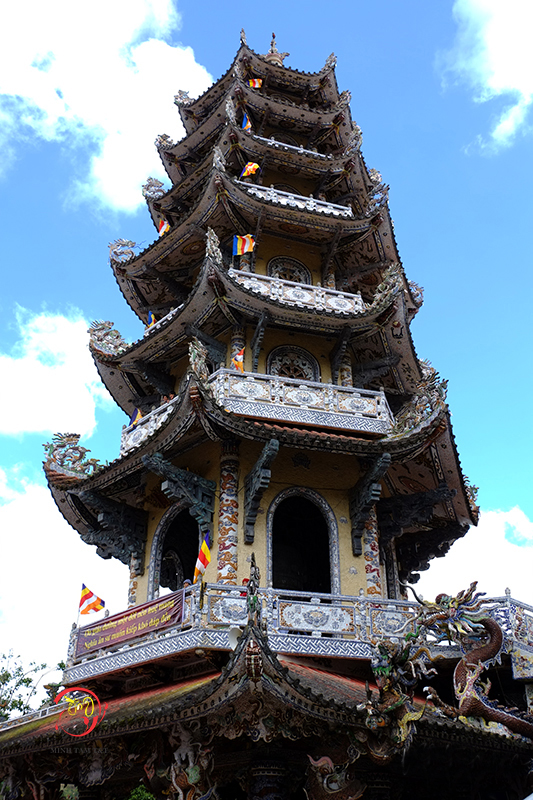 It also has the heaviest bell in Vietnam, weighs at an impressive 8,500 kg. Beside the bell tower stands an 17-metre-high golden statue of Bodhisattva, which is decorated with 700,000 immortetle flowers (2 tons of flowers).
Take your time walking around the temple and climbing up the pagoda stairs in order to appreciate the fine details of the tile work. Once inside, visitors can write wishes on small yellow pieces of paper, stick them to the bell and chime the bell three times to send their prayers to Buddha. This is a sacred experience that should not be missed in the flower city.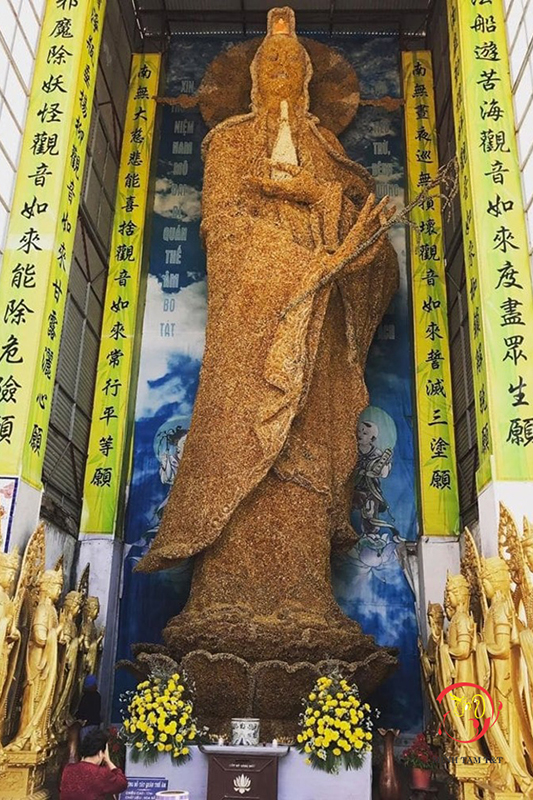 Related posts