Known as the world's 10th longest and the 7th longest river in Asia, Mekong River flows through the Tibetan Plateau, China, Thailand, Burma, Laos, Cambodia, Vietnam. When it comes to the southwestern Vietnam, it separated into 2 small parts. The 2 parts continue divided into 9 branches as nine dragons so its surrounding area is also called Nine Dragon Delta or Mekong Delta. The Delta provides about 60% of rice and a large of seasonal and fresh tropical fruits.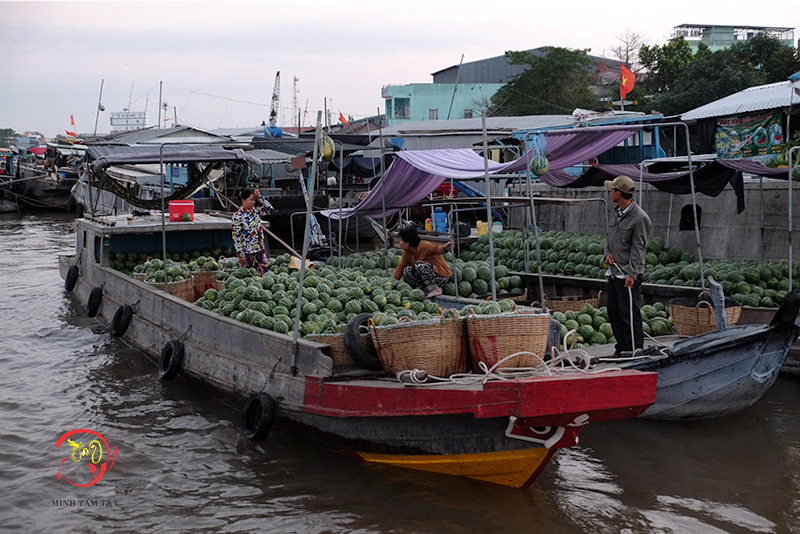 The outstanding Mekong Delta discovery is floating market (Chợ Nổi), they are Cai Rang, Cai Be, Phung Hiep, Chau Doc and Phong Dien; where Vietnamese people buy and sell fruits and vegetables above water.
People hang up the things they would like to sell on the top of a long pole named Cay Beo (Cây Bẹo) in Vietnamese and the purchaser can see and know what they sell.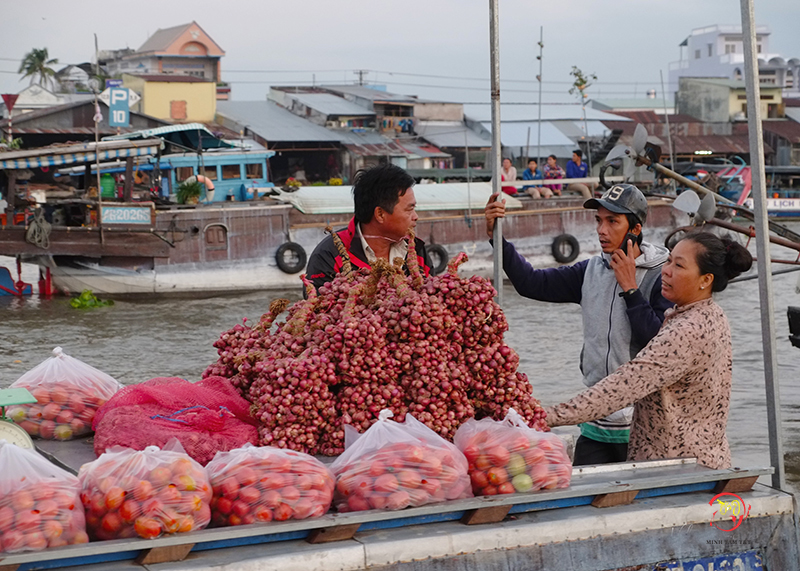 Mekong Delta is a year-round destination in Vietnam. Even when it rains, you will still see interesting aspects of local life. If you visit Mekong Delta on Tet holiday (around February of every year), you will see how the local people prepare for Vietnamese Lunar New Year. You can take 1, 2 or 3 day tour in Mekong delta.
The best time to visit Mekong Delta is from May to August due to the season for many fruits to grow in the area. September to November or December is the rainy season because the water levels of the river branches will rise. However, the water brings a lot of seafood as well as the rich mineral soil for the next harvest.
Immerse into the bustling trading atmosphere, enjoy fresh and yummy tropical fruits, spectacular rice noodles (Phở and Hủ Tiếu) then don't miss to take some for special gifts here.
Related posts