Location: Hoa Ninh Commune, Hoa Vang District, Da Nang City, 30km to the west of the city centre.
Characteristics: Ba Na – Chua Mount is hailed as "the green lung" and "valuable gem" of Da Nang City.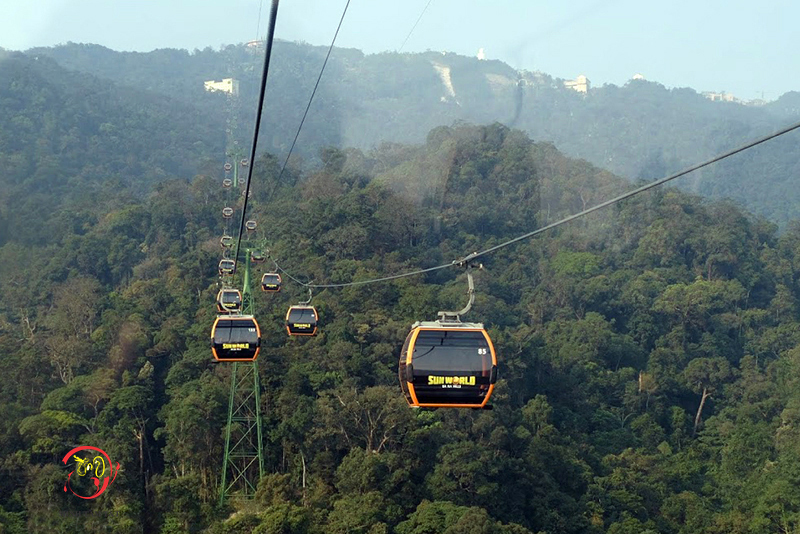 (TITC) – Located at altitude of about 1,400m, Ba Na – Chua Mount has an average annual temperature that varies between 17 and 20ºC. Each of the four seasons appears within a single day in Ba Na: spring in the morning, summer at noon, autumn in the afternoon and winter at night. One particular characteristic is that the clouds are at the mid-height of the mountain, so the peaks are usually clear. Ba Na also possesses very beautiful forests with green Pine Hills.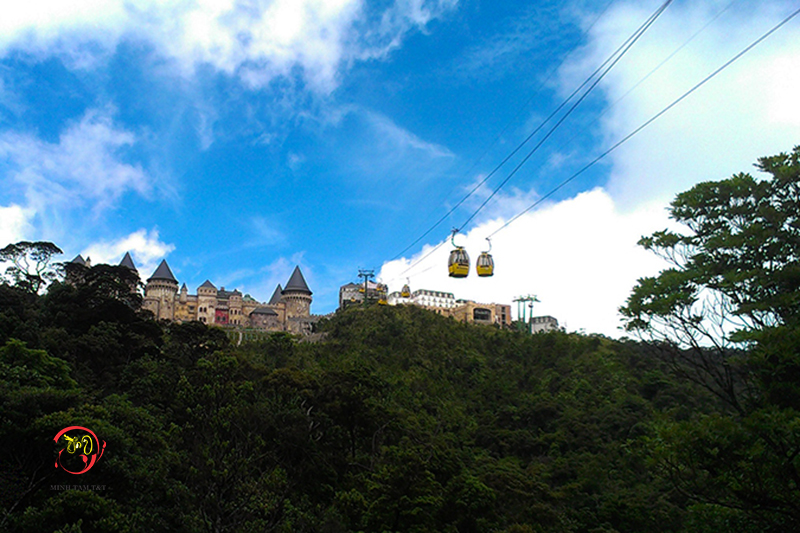 Ba Na Hills Mountain resort has invested to build in Ba Na – Chua Mount the system of cable cars, restaurants, hotels, amusements… to serve visitors. A modern system of cable cars to Ba Na – Chua Mount helps the visitors get a bird's-eye view, very miraculous and attractive while enjoying a feeling of flying in the blue sky amidst the clouds and wind. The cable car system was recognized with 4 Guinness World Records for the longest non-stop single track cable car (total length of 5,771.61m), the highest non-stop single cable car (a height difference of 1,368.93m), the longest single cable (total length of 11,587m) and the heaviest cable reel (weight of 141.24 tonnes).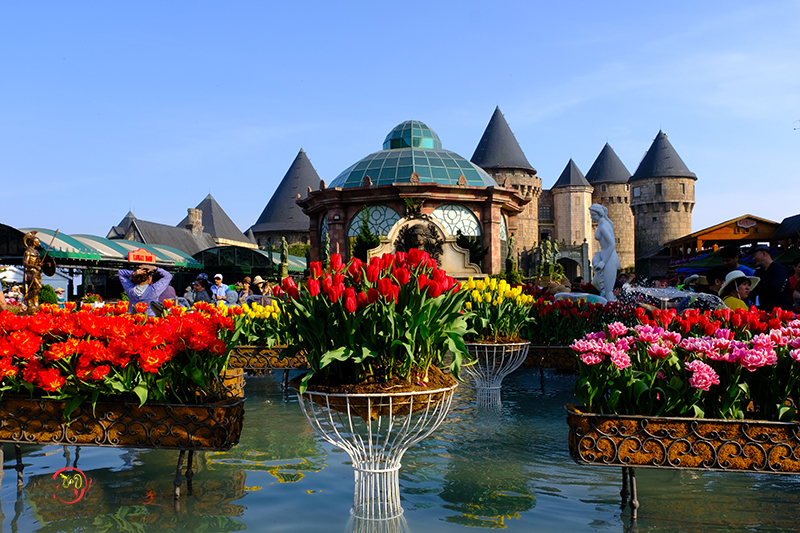 Coming to Ba Na, you will be also attracted by French architecture works as Mercure Danang French Village Bana Hills, Debay Wine Cellar, Garden of Love (Le Jardin D'Amour)… or take part in exciting games at Fantasy Park – the only indoor amusement park in Viet Nam located on top of the mountain, experience mountain climbing train and alpine coaster – unique tourism products in Ba Na. Besides, you also can visit the spiritual sites such as Linh Ung Pagoda, Linh Chua Tu Linh Temple, Ba Shrine, Linh Phong Tower, etc and beautiful landscape sites as Mo Stream, Toc Tien Waterfall, Nui Chua Peak – the highest peak at 1,487m, etc. After visiting attractions in Ba Na, you can enjoy Vietnamese traditional and Western dishes in restaurants of Hoi An, Morin, Kavkaz, etc.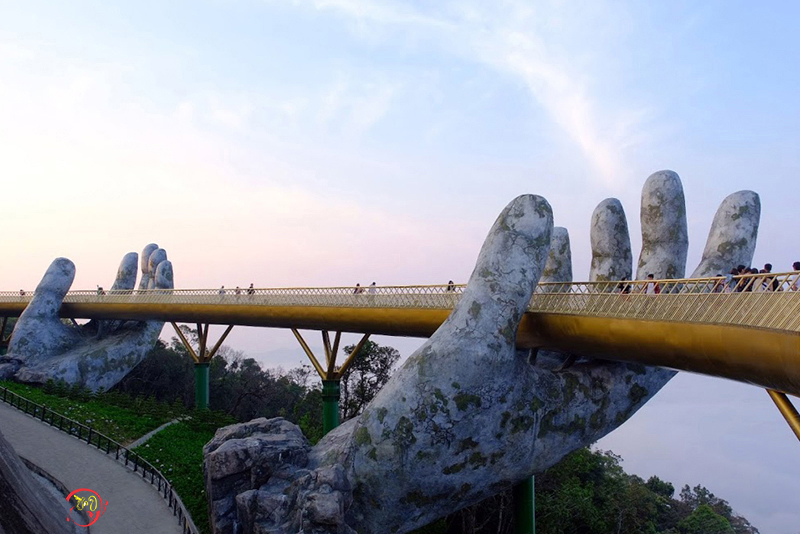 Ba Na by night is more wonderful. You can attend a friendly camping fire, sing, dance, and play team building games around the warm fire in the coldish weather. All worries of life will likely disappear, giving place for pleasures and happiness.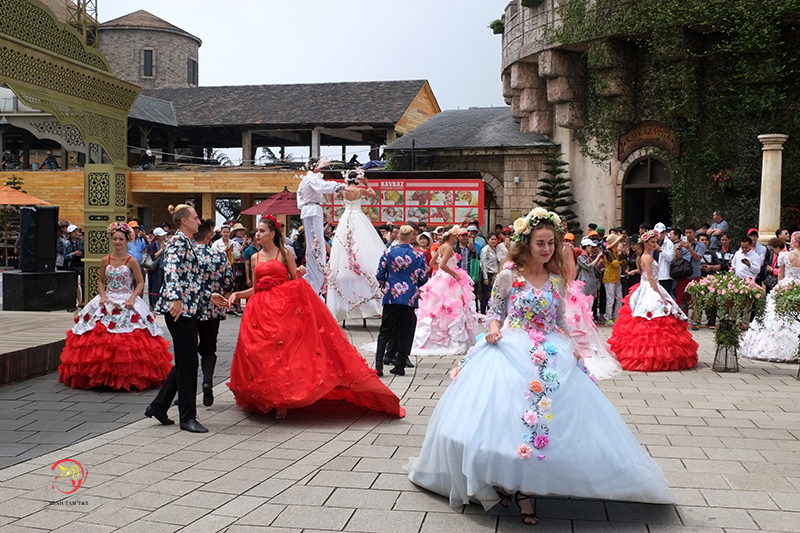 Every year, in summer, the Ba Na summer festival is held with many exciting and attracting activities such as carnival, street music performances, wine festival…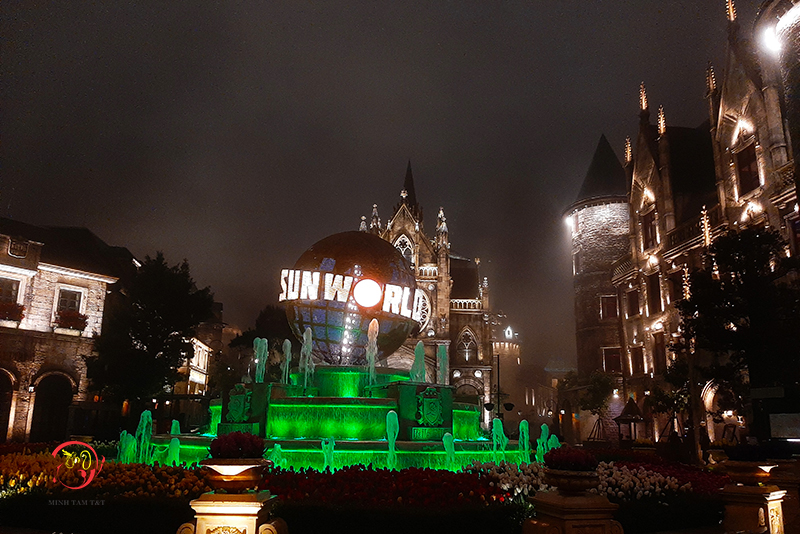 Source: Vietnamtourism.vn
Related posts