Location: Da Nang City
Characteristics: Da Nang is known as the city of bridges with many bridges crossing Han River which facilitate travel, trade and economic development.
(TITC) – Located upstream Han River, Tien Son Bridge is more than 500m long, 25m wide, serving mainly the expansion of Tien Sa Port. This is a big bridge on National Road 14 and the East-West Economic Corridor (EWEC).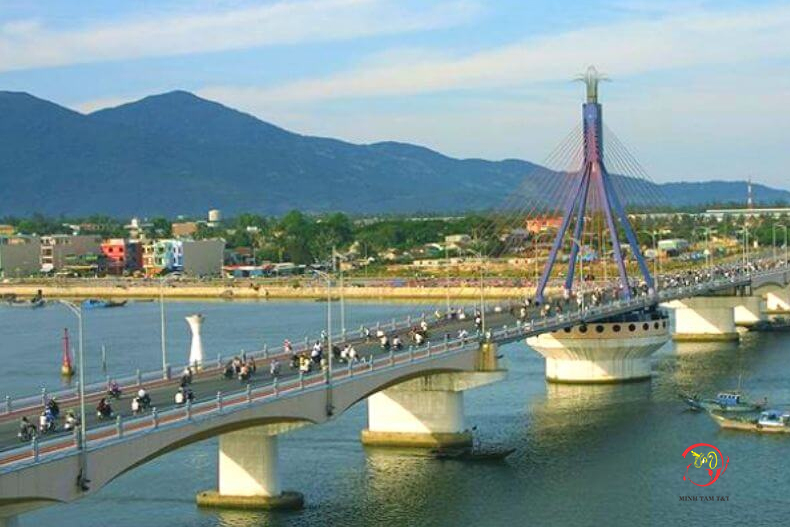 About 2km north of Tien Son Bridge, Tran Thi Ly Bridge looks like a sail on Han River. Inaugurated in 2013 with the total length of 731m and width of 34.5m, the bridge was recognized as the most unique cable-stayed bridge with inclined tower in Viet Nam.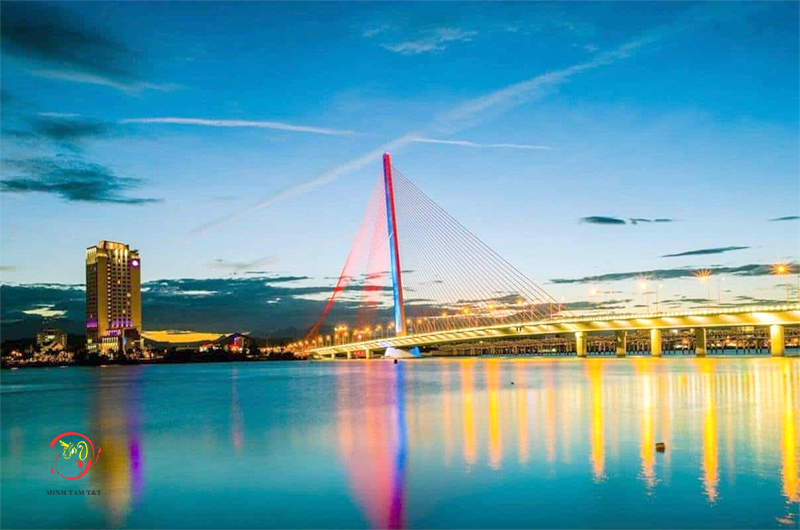 Built in 1965, Nguyen Van Troi Bridge is the first bridge crossing Han River, about 20m from Tran Thi Ly Bridge. This arch bridge constructed of Poni steel has a total length of 500m. Currently, it has been converted into pedestrian bridge, becoming an ideal place for local residents and visitors to admire the breathtaking beauty of the coastal city.
Built in the period 2009-2013 with the unique design, the Dragon Bridge resembles a dragon winding on Han River. With the length of 666m and width of 37.5m, the Dragon Bridge has six lanes for vehicles and two lanes for pedestrians. The bridge is the main axis of Da Nang east – west, is the shortest route linking the international airport Da Nang with luxury resorts by the seaside of Son Tra – Dien Ngoc. In the evening of Saturdays and Sundays, local residents and visitors can admire fire and water spraying dragon performance. In 2014, Dragon Bridge was voted as one of the best lighting design in the world.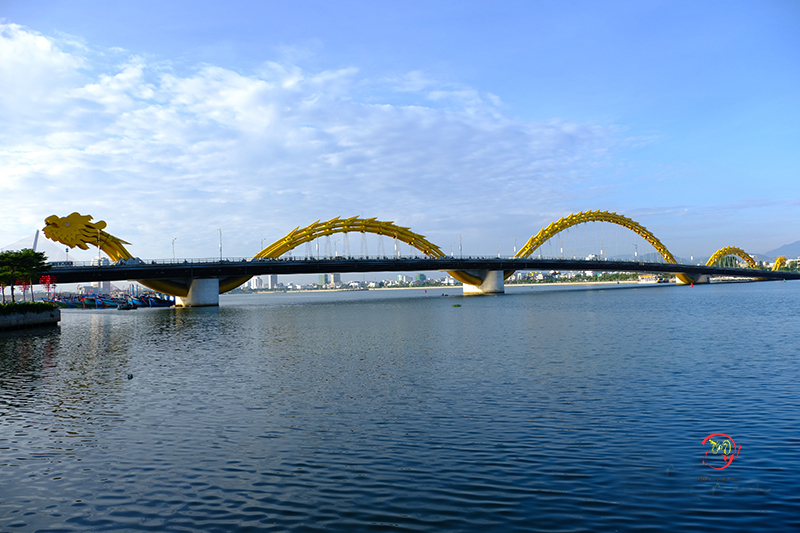 Han River Bridge is considered the symbol of Da Nang with the length of 487.7m and width of 12.9m, connecting the two main roads of Le Duan and Pham Van Dong. This is the only swing bridge in Viet Nam. The middle part of the bridge swings on its axis every day at 1.00am to open the way for big ships to go through and close at 4.00am.
About 2km from Han River Bridge, Thuan Phuoc Bridge is the longest cable-stayed bridge in Viet Nam with the length of 1,855m. Built in 2009, it connects the two coastal roads of Nguyen Tat Thanh and Vo Nguyen Giap, creating a continuous traffic system from Hai Van Tunnel to Son Tra Peninsula and to Cua Dai -Hoi An. The bridge has LED lighting system reflecting the image of bird wings outstretching over the ocean.
Source: Vietnamtourism.vn
Related posts