Location: Son Tra Peninsula, Son Tra District, Da Nang City
Characteristics: This is considered as the largest pagoda in Da Nang City and owns the highest Avalokitesvara Bodhisattva statue in Viet Nam.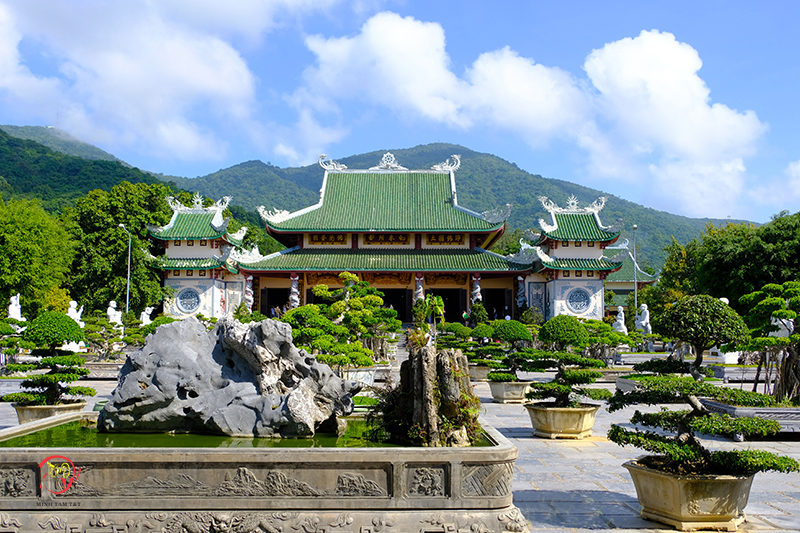 (TITC) – Located in the halfway of mountain belonging Son Tra Peninsula, Son Tra District, on an area of 20ha, Linh Ung Son Tra Pagoda faces East Sea and is regarded as the place converging the sanctity spirit of heaven and earth.
Built in July 2004 and inaugurated on 30 July 2010, Son Tra Linh Ung Pagoda is an architectural cluster with items as sanctum, hall, library… The sanctum has the solid pillars carved sophisticatedly dragon shape and worships the statues of Shakyamuni Bodhisattva, Avalokitesvara Bodhisattva and Ksitigarbha Bodhisattva. Located the straight direction of the sanctum, "Arhat Garden" owns 18 large white stone Arhat statues. Each of them expresses the human emotions of joy, anger, love and sadness.
The highlight in the architectural cluster of Linh Ung Son Tra Pagoda is 67m-high Avalokitesvara Bodhisattva statue set in 35m-diameter lotus-shaped platform and facing the sea. There are 17 levels inside the statue, each level houses Buddha statues with different appearances, expressions and gestures.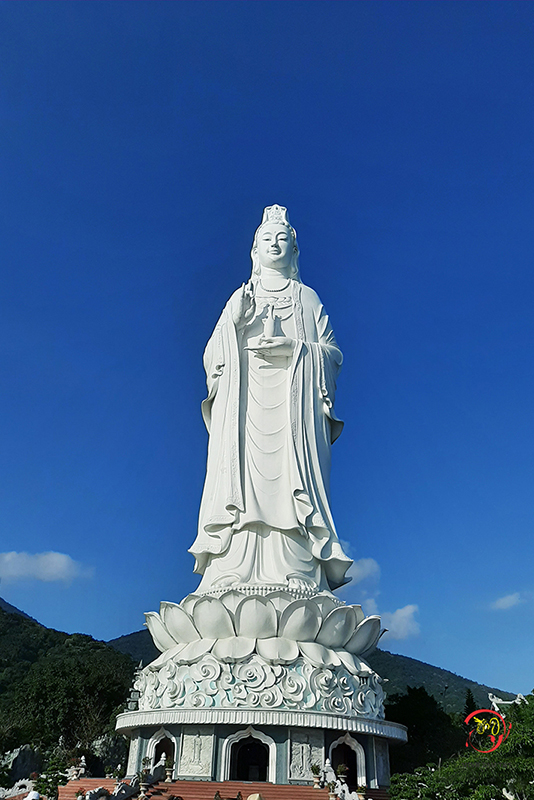 In particular, from the pagoda's entrance, visitors can sightsee Da Nang City with modern architecture works and beautiful beaches. Farther in sight, Marble Mountains and Da Nang Beach will appear before visitors' eyes.
With the favourable location in Son Tra Peninsula Tourist Area, Linh Ung Son Tra Pagoda is an attractive tourist site for visitors when visiting the charming coastal city of Da Nang.
Source: Vietnamtourism.vn
Related posts